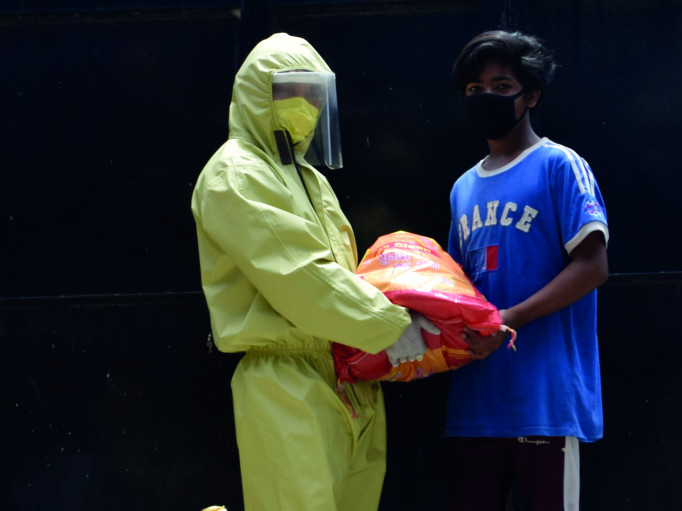 Would you like to raise funds to support Toybox projects with street children but you're just not sure where to start? Here are a few ideas from us...
1. Shop with Amazon Smile
Instead of buying your bits on Amazon.co.uk go to Smile.Amazon.co.uk - you'll see the same products, same prices and use the same login, but you'll be able to select Toybox as your chosen charity to receive a donation from Amazon.⠀
This also applies to shopping on the Amazon app! How to:
Open your current Amazon app. ⠀⠀⠀

Find 'Settings' in the main menu (☰).⠀⠀⠀

Tap on 'AmazonSmile' and follow the on-screen instructions to turn on AmazonSmile on your phone.
You'll get an email update every so often from Amazon to let you know how much you have helped to raise to support our work with street children.⠀
2. Ebay Selling
Did you know you can support Toybox when you sell on eBay? Just pick Toybox as your chosen charity! Find out more.
3. Easy Fundraising
Easy Fundraising offers a way to shop online which gives to charity. Shop with Argos, John Lewis, Curry's PC World, Boots, Screwfix and more. Choose a cause to support and join for free - it takes 2 minutes (we are 'The Toybox Charity' on the list).
Shop as normal with over 4,200 retailers, just start your shopping journey first at https://www.easyfundraising.org.uk/, or download the App.⠀
Once you make a purchase, the retailer partners will make a small donation to your chosen cause.⠀
4. Facebook Birthday Fundraising
Is your birthday just around the corner? You could make your birthday and someone else's birthday extra special this year too, by giving the gift of a birthday to a street child. Facebook will notify you ahead of your birthday with the option to set up a birthday fundraiser. Find out how here.
Here is the Toybox Facebook fundraiser link to get started straight away.
5. Host a virtual quiz
Why not hold a quiz for Toybox and test the knowledge of your remote colleagues, friends or family?
Here is our helpful guide to hosting an online quiz and how to go about the fundraising bit too, plus a special round of Toybox quiz questions to get your started.
6. Host a virtual exercise class
If you have a passion for fitness which you love to share with others, whether you are a yoga instructor or home fitness fan, share your enthusiasm and energy with others and host your own online fitness class.⠀Here are some tips from us!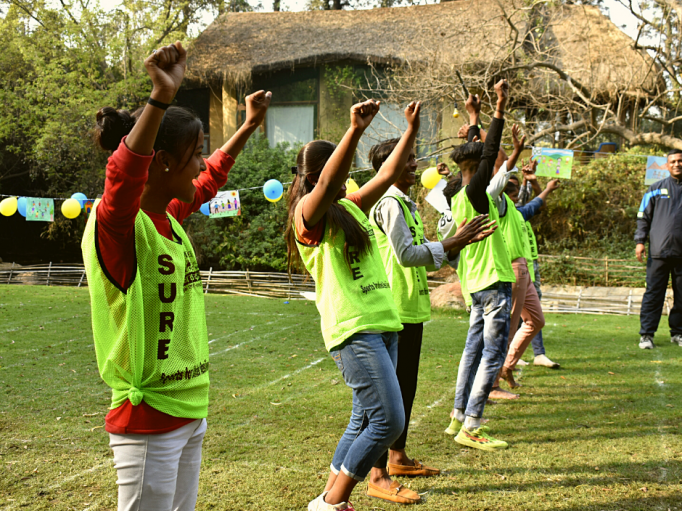 7. Host a virtual bake-along
Do you love to bake? Have you learned a few tricks of the trade which you could share with others or are you a professional who knows all the tricks of the trade? Why not host a bake-a-long?⠀
Get your ingredients list ready and decide how you would like to share your baking skills.⠀ You could record a video to share or go live on You Tube, Facebook, Instagram or Zoom.⠀
Why not ask guests to book with a donation or ask for a donation at the end of the video? ⠀
To make it super easy, they can text STREET to 70500 to donate £3 or you could event set up a post on our Toybox Just Giving page where people can donate which will give you a link to share.⠀
8. Payroll Giving
Make pay day extra special! Does your organisation offer a payroll giving scheme? Payroll giving is a way of giving money to charity without paying tax on it. It is donated through PAYE from a person's wages or pension, before tax but after National Insurance.
Employees: Your employer needs to set up and run the scheme. The amount of tax relief you get depends on the rate of tax you pay.⠀
Employers: Contact a Payroll Giving agency to set up a scheme. Make deductions each time you run payroll. You can deduct any costs of running the scheme from your business profits before tax.
9. Invite a Toybox speaker to your online meeting
Did you know you can book a Toybox speaker for an online event? We can now come to you via Zoom!⠀
We have special guest speakers ready and available to talk to your audience, whether that's at church, in the classroom or another online event you'd like to invite us to be part of, we'd love to be there!⠀ ⠀
Toybox's Speakers are some of our most dedicated and passionate supporters who want to help us raise awareness about the work that we do to change the world for street children around the world.⠀⠀
Many of them have been involved with Toybox for a long time and some have even visited the countries where Toybox works. Their understanding, passion and first-hand experiences will help you and your group, guests, class to see how your support could change the world for so many invisible street children.⠀⠀
Get in touch: [email protected] or find out more or book a guest speaker.
10. Download the Toybox virtual meeting background
Available to download right now... freshen up your Zoom or Teams background with Toybox.
For more fundraising ideas at home, at work, at church or at school visit our fundraising page.