Stories from the street podcast
Stories from the Street
The Stories from The Street podcast is real talk from real people when it comes to the unimaginably tough world of street children. We'd like to see the spotlight on street children and speak up for those who aren't being heard.
Or Ask Alexa to play The Stories from the Street podcast! Don't forget to subscribe!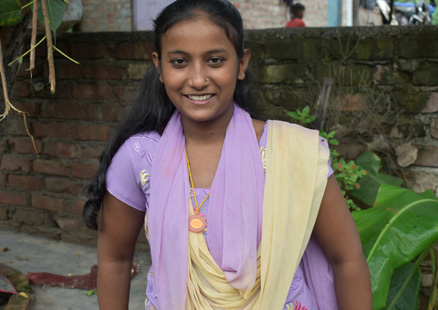 Episode 2
The true cost of period poverty for street children
In India, almost 23 million girls drop out of school each year once they start their period. (BBC 2020).
In this episode we speak to Sanjay Gupta, Founding Director of CHETNA in India. Sanjay talks us through the everyday challenges faced by girls living in the slum communities in Delhi when it comes to managing their period. Where there is a lack of clean toilets and privacy, poor access to running water, plus stigma and taboos to be tackled, CHETNA has been actively taking on the challenge of what girls on the street have asked them for support with – period poverty. CHETNA has been engaging with local girls and their families to provide them with not just sanitary products, but an open forum to discuss and learn more about periods, good hygiene and looking after themselves, and combatting the stigma that exists around the sensitive subject of periods.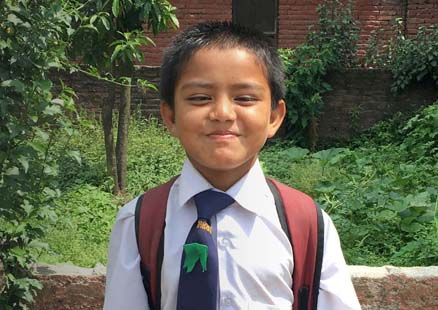 Episode 1
Back to school for street children
An estimated 90 percent of the world's school-aged children have had their education disrupted by the pandemic, according to UNESCO. We know that before the COVID pandemic, 1 in 5 children and young people around the world were not in school. That's an estimated 263 million children missing out on an education (UN, 2018). What will we see next for street children who already had so many barriers to entering education, what will the impact be on their learning and their future?
85% of street children in Nepal are illiterate, we know that more than a third of 10–14-year-olds in Nepal are working which means they are unable to attend school full time, but why? Tune into the podcast to find out more from Naomi Hall-Opiyo, Toybox's Director of International Programmes.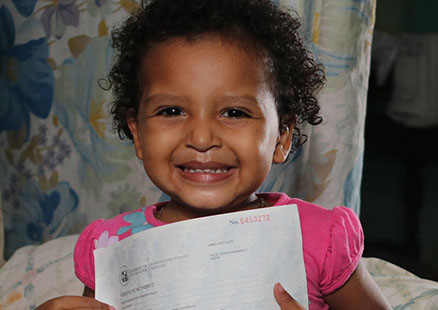 Episode 3
Why is a birth certificate so important?
In the third episode of our podcast series we talk to Toybox CEO; Lynne Morris and Director of Marketing and Fundraising at Toybox; Naomi Lewis.
Introducing us to birth registration and looking into the reasons why 1 in 4 children around the world don't have a birth certificate, we'll explore what this means for street children, their families and their futures.
Episode 2
Life on the streets in lockdown
In the second episode of our podcast we talk to Naomi Opiyo and Emily Malcolm from the Toybox International Programmes Team to find about the effect of the global pandemic on street children.
We'll find out what's changed, how Toybox and our overseas partners have responded, including some of the innovative solutions to combat the challenges 2020 has brought to street life.
Join us to find out what life has been like for children who live, work or depend on streets around the world.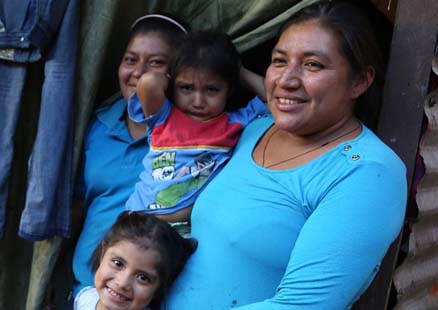 Episode 1
Who Are Street Children?
In the first episode of our podcast, we turn our attention to Toybox CEO Lynne Morris to find out all about street children. Let's get a few things straight from the start.
Ever wondered what it might be like to be 10 years old and living alone on the street? Or delivering drugs at 5 years old? Who are street children, where do they come from? And why are children looking after themselves on the street? Join us for our podcast debut.
Sign up
Get

Updates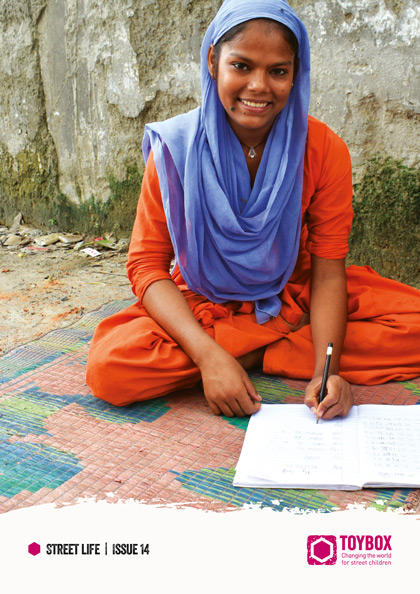 Discover how supporters like you are changing the lives of street children around the world with regular updates by email or post.
Updates include:
stories from street children
news from our programmes around the world
additional ways you can add your support
Get regular updates