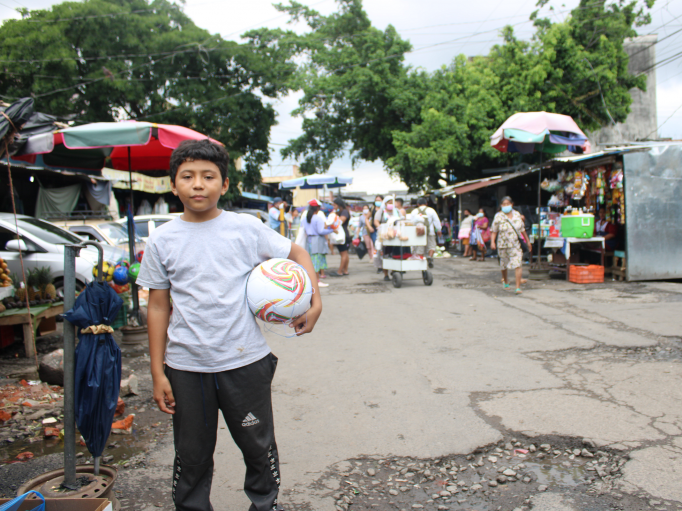 What is Giving Tuesday?
Giving Tuesday began in the USA in 2012 as a way to give back after the well-known shopping days of Black Friday and Cyber Monday. It was brought to the UK by the Charities Aid Foundation (CAF) in 2014 with the aim of encouraging people to think of others in the run up to Christmas.
Giving Tuesday has broken successive world records for the most money donated online to charity. Andy Frain, #GivingTuesday UK Lead at the CAF: "Giving Tuesday is a great chance to Give Back to the charities and causes that we care about, and thank them for overcoming some immense challenges over the course of this pandemic. People can Give in so many ways and we're always amazed at the diversity of people's generosity – whether it is donating money, volunteering time or just amplifying your support for a charity, any act of Giving can make all the difference to a cause you care about."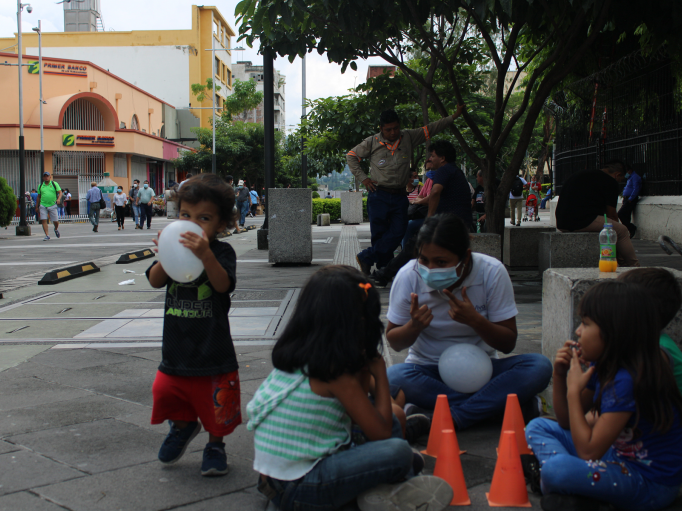 How can you help street children this Giving Tuesday?
This year Giving Tuesday falls on Tuesday 28th November. Here are 30 ideas to inspire you if you would like to get involved at home, work, church or school and support street children.
At home
Sign up to run the London Marathon – our places for 2024 for our full but why not get in early and sign up for 2025.
Make a Just Giving pledge
Share one of your crafting tutorials online and encourage viewers to donate to Toybox for time and crafting wisdom!
Count up any spare pennies you have saved in jars at home and donate that amount to Toybox
Choose Toybox as your chosen charity on PayPal – each time you buy you can choose to give a donation to Toybox.
Send one of our Toybox ecards to a loved one this Christmas.
Have a look at our meaningful virtual gifts – ideal to pop into homemade Christmas crackers, Christmas hampers or in a Christmas card to send to a loved one.
At work
Sign up to Payroll Giving - Payroll Giving is a way of giving money to charity without paying tax on it. It is donated through PAYE from a person's wages or pension, before tax but after National Insurance.
Offer match funding for your team's fundraising efforts
What about a bake-off? Make it competitive, with award winning categories! You could even have a go at making a Guatemalan 'Borracho' cake!
Nominate Toybox at work for a fundraising event
Climb a virtual mountain – how about getting a team together and tackling the climbing centre – face those fears!
How about a sponsored indoor cycling challenge? Tag team on an exercise bike or why not take part virtually together? Take inspiration from Toybox Trustee Francis!
Donate for a day from sales of an item or range e.g. if you're a coffee shop donate from the sales of donuts for the day!
Talk about Toybox at work; in the office or on your social media channels or your business blog!
How about a podcast episode in support of Toybox? Mention us at the end and pop our donate link in the show notes! Here it is www.toybox.org.uk/donate
Place an option on your website checkout to add a donation to Toybox
Tag Toybox in your Instagram stories to raise awareness of our work alongside street children.
Add the Toybox logo to your email auto-signature or virtual meeting background.
At church or school
Host a bake sale
Arrange an afternoon tea!
Organise a sponsored hike or scavenger hunt
How about a board game night or even bring the garden games indoors
Hold a fish and chip night and accompany it with some competitive games of bingo
What do members of your group enjoy? Cycling, running, climbing? Set yourselves a sponsored challenge!
Set up a street or jumble sale for people to have a clear out and sell pre-loved items before Christmas
Encourage your group to sell items on eBay in support of street children
Invite a Toybox speaker to attend one of your services, meetings or assemblies face to face or online
Take a look at our free Midnight Star resources for lots of family friendly activities and ideas
Share a link to the Toybox website in your email communications with friends and family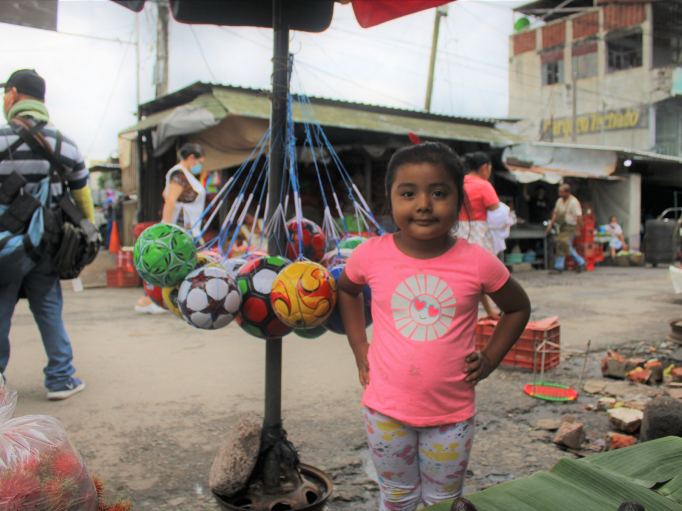 Take part on Giving Tuesday
If you would like to take part in Giving Tuesday, you'll find some exciting resources from Giving Tuesday here, these include posts for your social media channels perfect for your own personal account or for sharing on behalf of your business or workplace:
For more fundraising ideas and to find out how what you raise can make a difference, take a look at our Fundraise page.