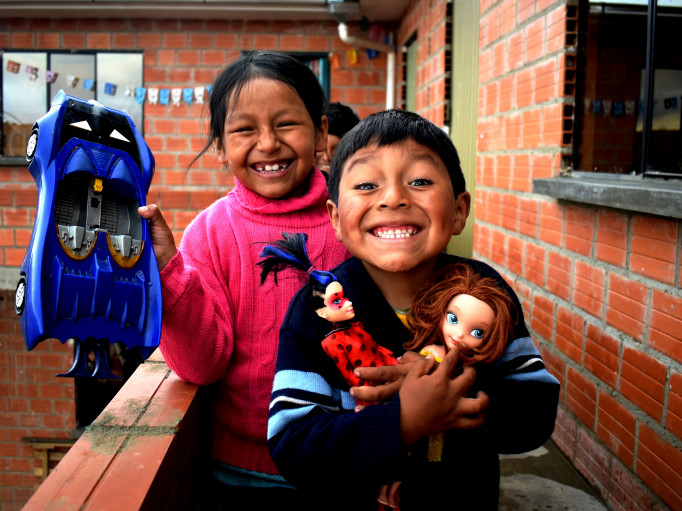 What have you got planned for your lovely long summer holidays? Don't let those precious weeks fly by without doing something memorable. Make the most of your time at home by doing something extra special like raising funds to help street children. Chances are you are here on our website because you are familiar with Toybox, but if not, find out more about our work alongside street children and how you can help: www.toybox.org.uk/our-work
5 reasons to set yourself a fundraising challenge in the school holidays
To keep yourself busy doing something valuable that you can put on your CV or DofE record
To achieve a new challenge by yourself or as a family
To learn all about fundraising (perhaps you are interested for working for a charity in the future!)
To bring your community together
To help raise funds to help street children around the world
Summer holiday fundraising tips
Some initial decisions to be made are; what, when, how and who?
'What' is what you would like to raise? Would you like to be able to give 5 children their birth certificate or provide 10 children with school uniforms? Have a look at our meaningful gift catalogue for inspiration: www.toybox.org.uk/gifts Alternatively you might have a target figure in mind, maybe a meaningful number e.g. if you're turning 15 years old this year and would like to give the gift 15 birth certificates (that would be a fundraising target of £480).
When: You have at least 6 weeks to put your fundraising plan into action. You could do one thing a week for 6 weeks or you could spend a few weeks planning and have a grand finale of an event.
Who are you going to get on board to help? This might be a solo challenge that you set for yourself, or you might need a bit of help from friends, loved ones or the community. You could also make it a family fundraising challenge and get everyone involved from the start.
How are you going to raise the money to meet your fundraising goal? It could be doing something you love, clearing out things you no longer need, or holding an event and inviting along guests to take part.
Ideas for summer holiday fundraising
Learn something new Start a new hobby, learn macrame, crochet, to knit or sew and make some wonderful gifts that you can sell locally. If you have a passion for painting, or upcycling why not put it to really good use by fundraising for street children?

Clear out your clutter We all have things we don't need, whether it's toys that your siblings have grown out of, your family might have decided it's time to clear out the loft, you might have clothes that don't fit anymore or as much as you love your book collection you might want to make room for more! There are all sorts of ways to make money from your unwanted things. You could take them off to the car boot sale, organise a local street table top sale, you could sell them on ebay (you can select for all proceeds to go to your chosen charity) or sell clothes on websites like Vinted or Facebook marketplace.

Put your bike to good use! You could set up a cyclist scavenger hunt and invite people to take part for a fee, or you could do a photo style challenge with a list of things they must find, from local monuments to a local delicacy only sold in one shop nearby - make it challenging and get people talking! Set up a Facebook group for all participants to join so they can compete who completed the challenge quickest and share photos of their experience on the page to get everyone else talking and involved in the challenge.

Get sponsored Set yourself a sponsored challenge and invite people to give online on a fundraising platform like Just Giving or via a Facebook Fundraiser. You could challenge yourself to 60,000 steps for 6 weeks or cycling 600 miles in 6 weeks. Share your progress updates with your supporters, friends and family to keep yourself motivated for the challenge and to drum up extra support.

Local fete Is there a local fete happening in your town or village? Why not have a stall and donate your profits to Toybox? Whether it's the old classic 'guess the number of sweets in the jar' or the 'guess the name of the teddy', or if you can gather donations of bottles and treats you could hold a tombola! How about collecting jars to fill with donated sweets that can be prizes?

Talent competition Are you part of a dance school, talent school or karate club? How about asking if they'd like to hold a show to entertain family and friends and gift the profits from attendees to Toybox? You could also offer tea, coffees and biscuits for a donation. If it's hot you could sell squash and lollies!

Have you got green fingers? If you have a knack for growing plants whether edible veg or pretty flowers, why not sell your excess plant and homegrown veg to generate a few pounds?

Get the grill out Did you know that July is hot dog month? You could hold a BBQ social event, you could even include a fun, but simple game like Bingo, you could even include a quiz, here is our Toybox quiz round: www.toybox.org.uk/virtual-quiz How about holding a raffle? Don't be afraid to ask local businesses to support with food or raffle prizes for a fantastic cause.

Summer recipe bake-off! Think eton mess, raspberry roulade, key lime pie! You could be one of the judges! Who wouldn't want to be known as your local summer dessert champion? You could have entry fees and then sell slices of the wonderful creations to paying customers.

Hold a tournament Teams can take part in a cricket or rounders tournament. You could bring along refreshments and a BBQ or invite vendors along for a small proportion of what they might sell towards your fundraising target.
Spread the word about your summer fundraiser
Here are some suggestions to let everyone know about what you're doing and how they can support you:
● Post your event or products for sale on local Facebook selling pages ● Post in local Facebook groups ● Set up a Facebook page for your challenge or event where people can find out more ● Let your local church or community groups such as Scouts know and ask if they can include in their newsletter ● Pop posters on notice boards or shop windows (ask permission first) ● Set up a Just Giving page which you can share to Facebook, WhatsApp or via email ● Set up a Facebook Fundraiser
Fun ideas for the summer holidays
We hope you are feeling inspired, don't forget to take a look at our Fundraise page for more ideas and tools to help you get started - www.toybox.org.uk/fundraise Please don't forget to talk to your parents about your plans before putting them into action. We wish you well with your fundraising challenge and would love to hear what you get up to, please email us [email protected] with details of what you are planning and any photos you take along the way. You can also tag us on any social media channel @toyboxcharity and we would be very happy to share!