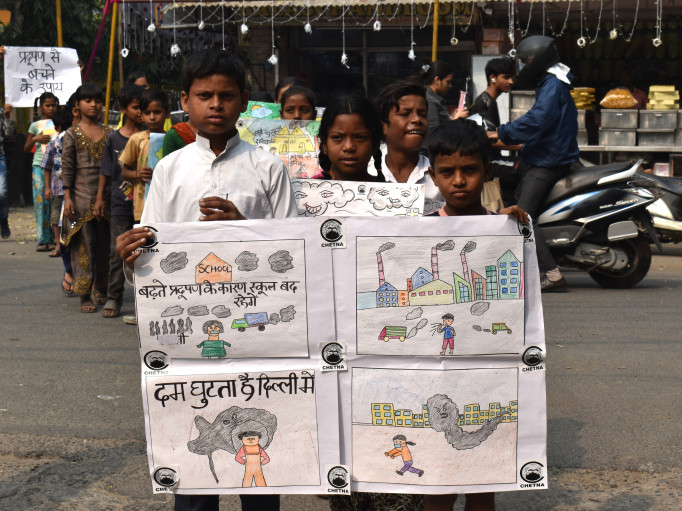 During the past few days you may have seen reports in the news about the air quality in India's capital city, Delhi, becoming so poor that schools have been forced to close until 10 November.
We have just received an update from our local partner, CHETNA, who shared that street children from West Delhi came together earlier this week to raise awareness about air pollution and its impact on them.
The event, organised by CHETNA, saw dozens of street children taking to the streets with banners and placards, calling for cleaner air. Air pollution poses a significant threat to public health, and children living on the streets are particularly vulnerable to its adverse effects. The event drew the attention of community leaders, and concerned citizens, amplifying the message that air pollution is a challenge that must be addressed collectively and highlighting the urgency of addressing the alarmingly high air pollution levels.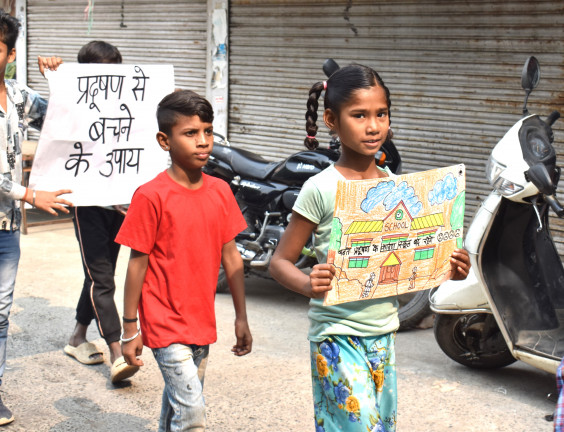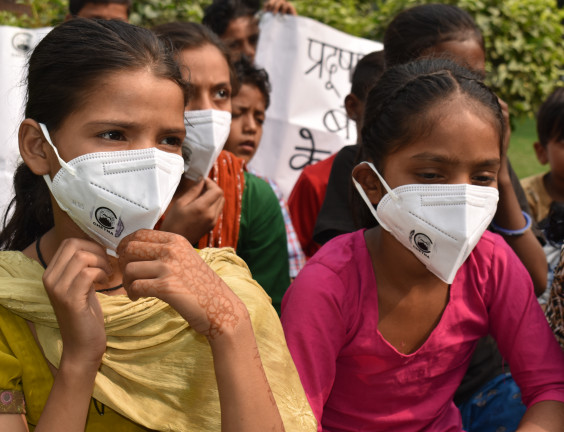 One of the participants of the awareness session, 14-year-old Nitin shared, "I came to Delhi with my parents who thought in Delhi I will get quality education. However, due to the current pollution levels, schools are now closing. This means I'm unable to attend school, and our household lacks the necessary resources for online classes. My mother is concerned about the pollution so is restricting me from playing outdoors with my friends. On reflection, it seems that I was better off studying in my village, where neither the school closed nor was there any pollution."
11-year-old Sahil shared, "I used to enjoy going to the park with my friends and neighbours in the morning. However, since the onset of air pollution, we have stopped visiting the park. Air pollution has significantly reduced my outdoor activities. Apart from this, we feel discomfort in our throats. I've limited my interactions with friends due to health concerns, as most of them have fallen ill due to the air pollution."
At this time CHETNA have distributed more than 500 protective masks, which will serve as a vital defence against the harmful effects of air pollution.
To find out more about how climate change affects street children, take a look at our blog from Toybox's Director of Programmes and Impact, Naomi Hall Opiyo.