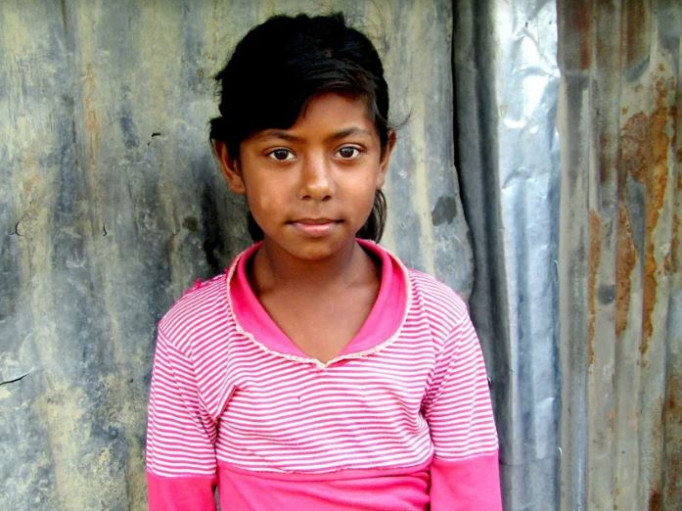 As the COP26 Summit comes to a close this week, here at Toybox we are eagerly awaiting the necessary climate related commitments by world leaders to help protect the planet and particularly the vulnerable street children we work with. Toybox's Director of Impact and Programmes, Naomi Hall Opiyo, discusses the link between climate change and street children and outlines what action we are taking as an organisation to support those affected, and what we are calling on world leaders, particularly the UK Government, to urgently do.
Will climate change affect children's rights?
At Toybox, our work with children living and working on the streets at first glance may not appear to be connected to climate change. However, in our projects around the world, we work to protect street children's rights and support them to access the services and opportunities they need to survive and thrive.
For children living and working on the streets, many of whom already struggle to realise many of their fundamental human rights due to their marginalised social status, lack of birth registration or official citizenship, and limited knowledge and access to information about their rights, climate change seriously increases their vulnerability and further limits their ability to access food, water, healthcare, clean air, education, and protection.
Climate change threatens street children's rights in the following ways: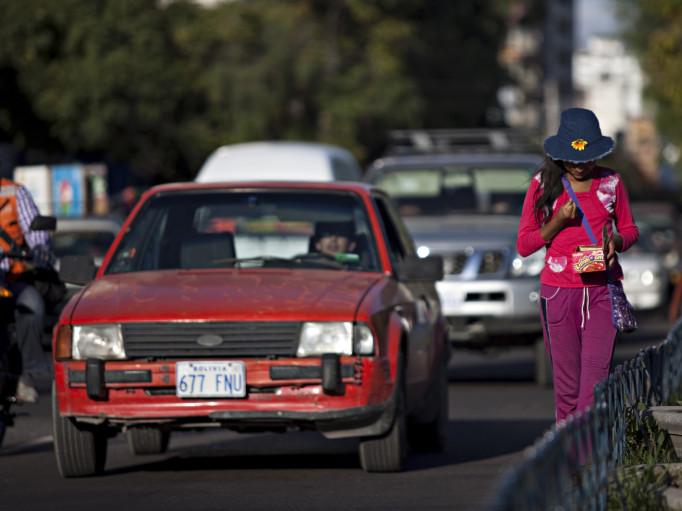 Climate change affecting street children's health
Diminished food production and increased risk of water borne diseases because of climate change puts street children and their families at increased risk of malnutrition and under nutrition. Climate change also increases the likelihood of fires, heat waves and heat amplified levels of smog that could exacerbate respiratory disorders - particularly among children living with minimal or inadequate shelter on the streets.
In Guatemala, adverse climate conditions have affected food security by reducing agricultural production in both commercial as well as subsistence farming, limiting the agricultural work opportunities that make up a significant portion of the national economy. According to the World Food Programme, nearly 50 percent of children under five in Guatemala are considered chronically malnourished.
Guatemala is consistently listed among the world's ten most vulnerable nations to the effects of climate change. Increasingly, erratic climate patterns have produced year after year of failed harvests and dwindling work opportunities across the country, forcing more and more people to consider migration in a last-ditch effort to escape skyrocketing levels of food insecurity and poverty.
Climate change and the right to shelter
Climate and weather-related disasters alone currently contribute to the displacement of over 20 million people each year. In many of the areas Toybox works, lack of access to necessities such as water, food security, employment, and livelihoods as a result of climate change is pushing families living in rural areas into cities in search of a better life. However once there, they are competing with large numbers of others for employment, shelter and support. Without any safety net, some will no doubt end up on the streets.
Over the last seven years, there has also been a huge increase in the number of migrants from Guatemala and El Salvador, particularly families and unaccompanied minors, intercepted at the U.S. border. This coincides with the onset of severe drought conditions in Central America and its consequences: no food, no money, and no work.
Individuals and families living in rural areas affected by climate change are often living in extreme poverty and desperately looking for a way out. Those experiencing extreme anguish at their current situations and in search of better opportunities can be vulnerable to exploitation by traffickers promising much better prospects in cities or the US. However, the opportunities they were promised rarely transpire and can force them into further debt, destitution and exploitation. As a result, many feel they can never return home and lose everything they once had, and the streets become their home.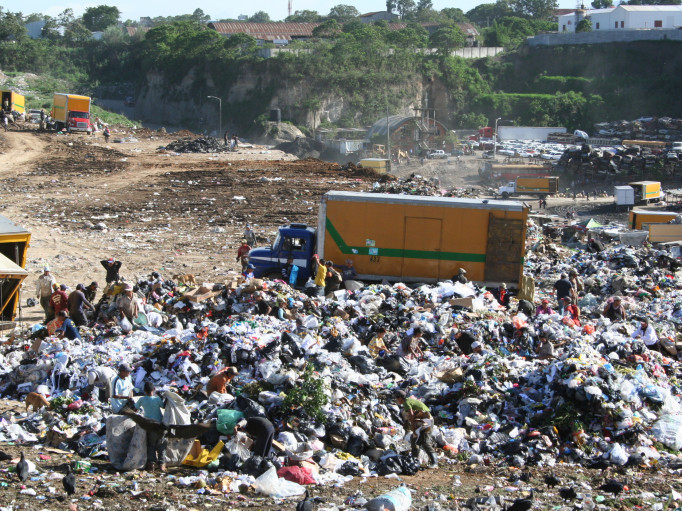 Climate change and the right to protection
Climate change disproportionally affects those who are already some of the most vulnerable, including those already at-risk due to poverty, ethnicity, displacement, disability, gender, and age. Street connected children are among one of the most vulnerable groups in society. With climatic changes, many children on the streets have little or no shelter from the elements. This not only severely affects their physical and mental health, but it can also force them to make difficult choices into criminality, gangs and exploitative labour for greater 'protection.' These harmful coping mechanisms can often have negative and long-lasting consequences on young people. Extreme weather events can also increase the risk of street children experiencing human rights violations including trafficking and sexual and gender-based violence as a result of high levels of stress, poverty and desperation in households.
Climate change and the right to safety
In recent years, tropical storms have been getting stronger, faster, and more destructive and are only set to get worse. In June 2020, Tropical Storms Amanda and Cristobel hit El Salvador and Guatemala where Toybox partners support street children on the ground. For El Salvador, it was the biggest natural disaster experienced since 1998 and left over 11,000 people homeless, including 24 of the families we work with.
In Sierra Leone, rapid urbanisation, precarious housing and climate change have meant that in a number of the communities we work in in Freetown have witnessed first-hand the escalating trail of destruction left in the wake of floods, sea rises, mudslides, landslides and more frequent and prolonged dry spells which have severely disrupted the farming calendar. In August 2017, intense rainfall triggered a massive mudslide and flash flooding causing the death of nearly 1,000 people and displacing 3,000.
Climate change and the right to education
All of the above hamper children's right to education as time spent trying to access food, not having a safe place to study, health problems and family's inability to meet educational fees and requirements all play a part in street connected children struggling to make steps towards an alternative future off the streets through education. Instead, the gaps between rich and poor are exacerbated.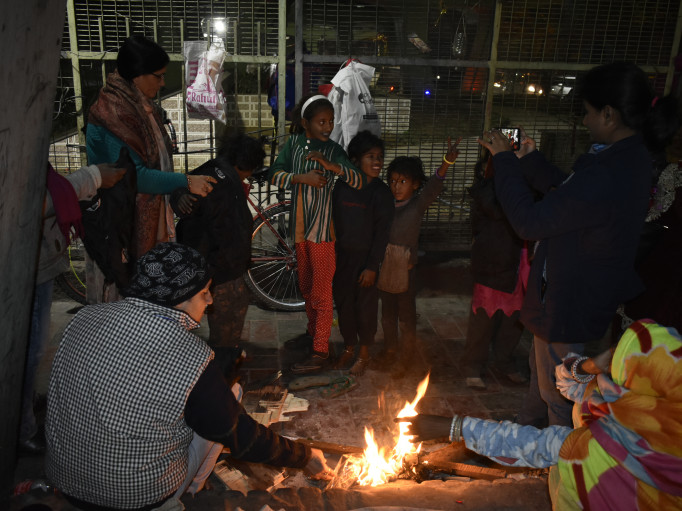 #TheTimeIsNow
In addition to the necessity of Governments acting together to ensure carbon emissions fall significantly to reduce global warming and its effects, collaboration is also needed to help the poorest adapt to climatic impacts – ensuring children can survive, learn, and be protected from being pushed into extreme poverty and onto the streets.
We call on world leaders to lead by example to:
Take unprecedented action to limit global warming to 1.5 degrees
Rapidly escalate the protection and restoration of nature globally
Significantly increase international financial support to communities on the frontline of the climate crisis to adapt to climate change and address loss and damage.
At the time when support to the most vulnerable, poorest and marginalised is most needed in the aftermath of COVID-19 and the climate crisis, cuts to international aid threaten to push more people into extreme poverty. We also call on the UK Government to reverse the aid cuts made earlier this year to re-instate the 0.7% of GDI spent on international development with a focus on the extreme poor, particularly children.
To follow the discussion see #TheTimeIsNow on Twitter, for Facebook and Instagram look out for #CracktheCrisis