Can you imagine a child cramming themselves into a small, concrete corner of a street, in the hopes of getting some rest for the night after a long day scavenging and selling scraps? Can you believe that, in 2023, this is the reality for some children who live on the streets? No sprung mattress, no bed, no pillow or duvet, no door that they're able to lock or roof over their head to enable a feeling of privacy, safety and security from the natural elements and ever-present dangers.
The stories we hear of children sleeping out on the streets at night are some of the most concerning and harrowing to us here at Toybox. We know that street children are exceptionally vulnerable to danger, facing abuse, exploitation and significant harm to their physical and mental well-being. Children like Samidoh in Kenya (pictured below), who at just 9 years old, turned to the streets to flee an unhappy home life when his mother left his abusive father and returned to her village, leaving Samidoh all alone. Samidoh shares how he felt as a young child fending for himself on the streets: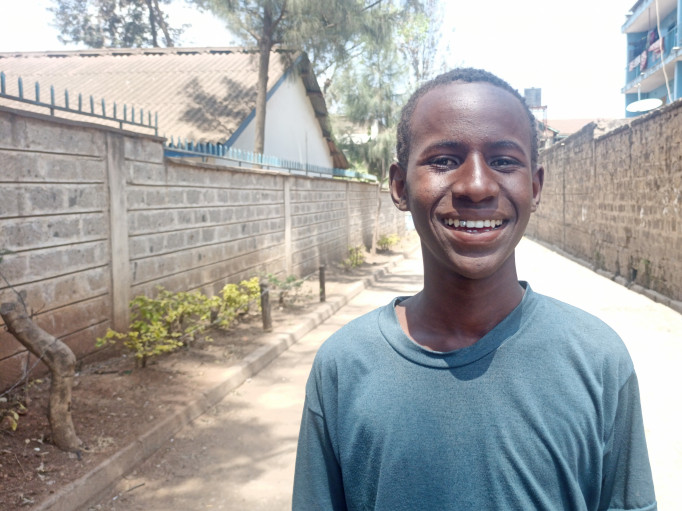 "I've been on the streets since I was 9 years old. At first, I had very little hope. I didn't have a plan for my life, and I didn't know where to start. My main hustle is scavenging for metal which sells for more money than plastics and cartons. I also sweep at the market for 50 shillings and if I get the opportunity, I fetch water for people around to earn 5 shillings per 20 litres."
quote_block
At Toybox, we believe children deserve better than a life on the streets, and with your help, we can change this. That's why, this June, we're holding a fundraising event - Meet Me in the Street Sponsored Sleep Out – to shine a light on the reality of street children's lives. By sleeping out, you can feel connected to the street children you support, by getting an idea of what it's like for them spending night after night sleeping on the streets. At the same time, we're asking you to get sponsorship to sleep out, raising funds for our vital work for children around the world. In doing so, hope can be restored in the lives of street children, enabling them to embark on a journey to healing.
Fortunately, Samidoh met a social worker from Pendekezo Letu (PKL), Toybox's partner in Kenya, and was introduced to a variety of activities and training courses to support his well-being and education. Samidoh, now aged 16, is pictured below voting at the Nairobi County Children's Assembly after being chosen to present on behalf of street children.
"My life has changed since attending PKL's activities because I've improved my personal hygiene, I'm using drugs less and believe I can stop completely soon, and I feel confident speaking in front of others now. I have hope for my future and want to enrol in a welding course so I can be self-employed and start my own family."
quote_block
The funds that you raise through this challenge could help children like Samidoh access the crucial necessities they need to survive and thrive.
For more information about the event and to sign-up, hop over to our events page. Please sign-up today and be part of changing the world for street children. Thank you.