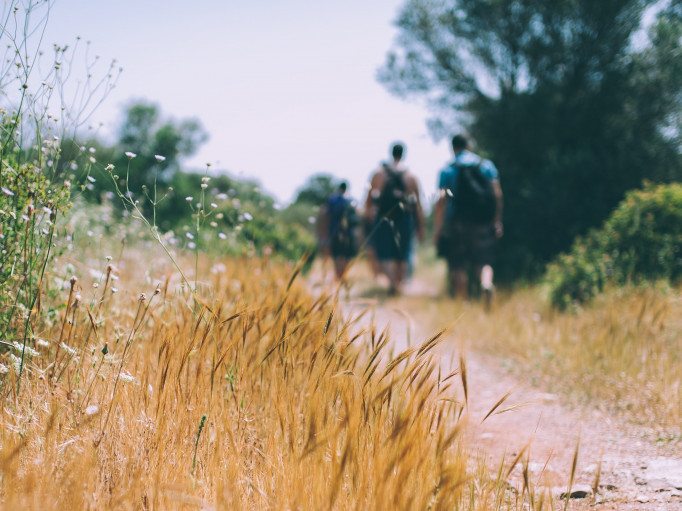 Family fundraising for the summer holidays!
Are you looking for some fun ways to keep the family busy during the school holidays? Here are a few fundraising ideas to keep everyone busy and raise funds to support street children around the world.
Summer fundraising ideas
1. Arrange a golf tournament
Find a course, choose a date and get cracking for a lovely day out and fundraise at the same time!
2. Hold a treasure hunt
Share a sheet of clues or photos of local landmarks for an entry fee, take part in geocaching or even hide painted stones to create a trail to be found! Include a sign-up fee per participant to take part.
3. Organise an outdoor exercise class
Summer is the perfect time for outdoor fitness, from relaxing yoga and pilates to aerobics and circuit training, get fit and raise funds with an entry fee, including a donation to support street children.
4. Get dancing in a silent disco
Invite people to sign up to join in, you could even create your own Toybox playlist on Spotify for everyone to bop along to! Let them suggest a song for a little fee!
5. Community car boot sale
We are probably all due a good clear out, whether its your unwanted items up the loft, the garage needs a tidy up, or your wardrobe is bursting at the seams. Maybe you have been crafting or growing more plants than you can fit in your garden! Let everybody know you'll be taking part and what you'll be selling to support Toybox.
6. Tennis tournament
Whether you're part of a tennis club, or a community packed with some potential tennis talent, what a great way to meet new people and support street children? Get your racquets ready! Set an entry fee and sign up process, pop a notice up on your local noticeboard or share details in your local village or town Facebook group.
7. Rounders tournament
Who doesn't love a nostalgic game of rounders? Teams can sign up to compete in the sun! How about taking on a few other local companies in a work-related tournament? Why not invite along some local cake makers to supply refreshments for an added boost to the fundraising efforts?
8. Organise a guided hike
You can do this all together on the day or a virtual event where participants can download your hike challenge map and carry out the walk at their own pace. If you are hosting a one day event, why not invite along any of your cake baking friends to top up your fundraising total by offer refreshments?
How to raise awareness of your fundraising event
• Share your fundraising event in local social media groups
• Email details of your event to your local newspaper
• Have you got a village, town or church newsletter who might be happy to add details to the next issue?
• Invite your friends, family, colleagues, local business and scouting groups
• Add your event to Facebook events or Eventbrite online (you don't have to sell tickets online or pay a fee)
• Pop up posters in your local community centre, church, leisure centre, in the coffee shop and on village noticeboards
For more ideas and resources to support your fundraising for street children visit our fundraising page. Take a look at out blog for Sophie's top fundraising tips.