"All of them will have lost absolutely everything, probably bar the clothes they were wearing as they escaped." St George Foundation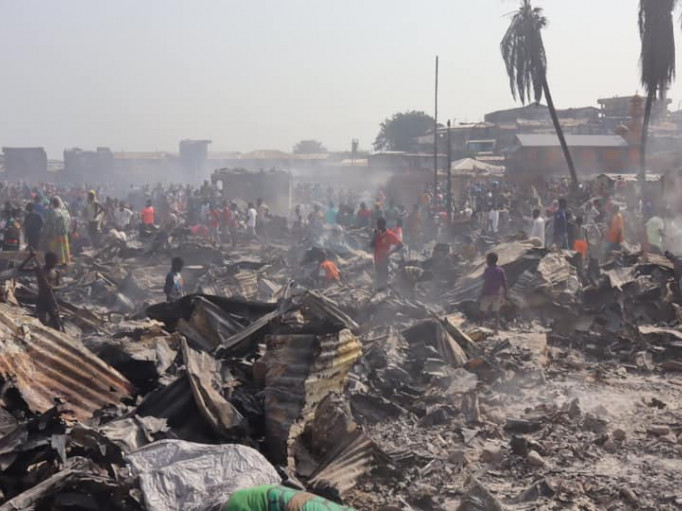 Fire in Freetown
Fire broke out in the slums of Freetown, Sierra Leone on the evening of 25th March, 2021 sweeping through the crowded slum community, home to thousands of street connected families.
Toybox partner St George Foundation works with street children living in the slum, who are said to have fled their homes with nothing but the clothes they were wearing at the time.
Emergency support for street children
The first response from St George Foundation has been to open an emergency shelter. Working with our partner to provide what street children and their families need in the short term, Toybox has issued emergency funding to provide temporary shelter, educational items, clothing, medical support, counselling and food.
A devastating blow amidst the pandemic for this community, which still battles to overcome the after-effects of civil war and the extensive Ebola outbreak from 2013.
In the cold light of day, the view across the slum ravaged by fire paints a bleak picture. Reports are still not clear on the cause of the fire however the dry season, winds, lack of access roads and volume of informal housing structures highlight the risks associated with slum life for street children.
Now entering the rainy season, the lack of shelter combined with the wet weather brings an additional set of challenges.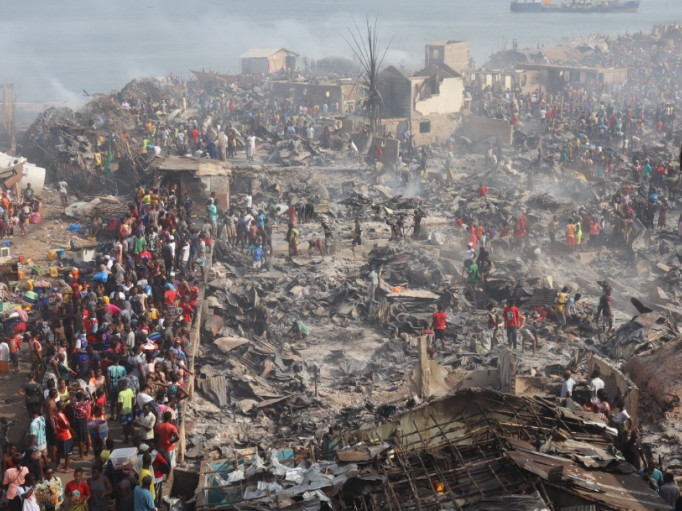 Recovering from the slum fire
Homes and businesses have suffered as a consequence, many families have not just lost their shelter but their source of income.
Toybox and St George Foundation are working together to provide emergency items and supporting children who had recently returned to school to continue with their learning, looking at how to work through the longer term impact of the fire on the lives of street children from the slum.
Find out more about our work in Sierra Leone.