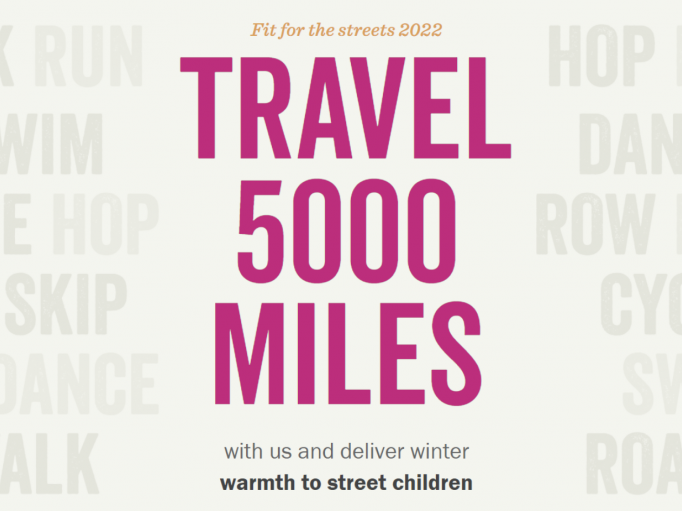 Join our virtual challenge in January!
Help Toybox travel 5000 miles to India to deliver winter warmth to street children. Walk, run, skip, swim, cycle and upload the distance you travel to the grand total. All funds raised will go towards warm winter bundles for street children around the world this winter.
The best coat, hat and woolly socks you will buy this year!
Warm winter clothing can protect children on the streets from freezing temperatures. Unprotected from the harsh seasonal weather, many street children will struggle to keep warm this winter. Winter is an especially difficult time for street children, particularly those who lack any kind of shelter. Children who work rag-picking during the day sometimes use their collection sacks to shield from cold winter nights or huddle up with friends to help keep the cold away.
When our frontline workers hand out warm winter clothes to street children, some of whom will be surviving their first winter alone on the streets this year, children can see there is someone who wants to help and be there for them.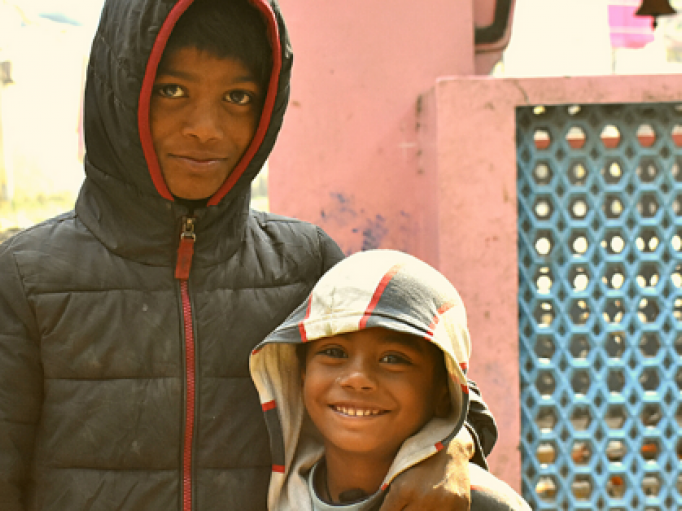 Deliver winter warmth to street children
Sign up to take part, add your steps/miles, you can even upload your photos.
If you'd like to you can choose to fundraise for additional winter warmer bundles, take a look here for ideas and advice.
Every person and every dog who takes part will receive a certifcate and medal for taking part in delivring winter warmth to street children.