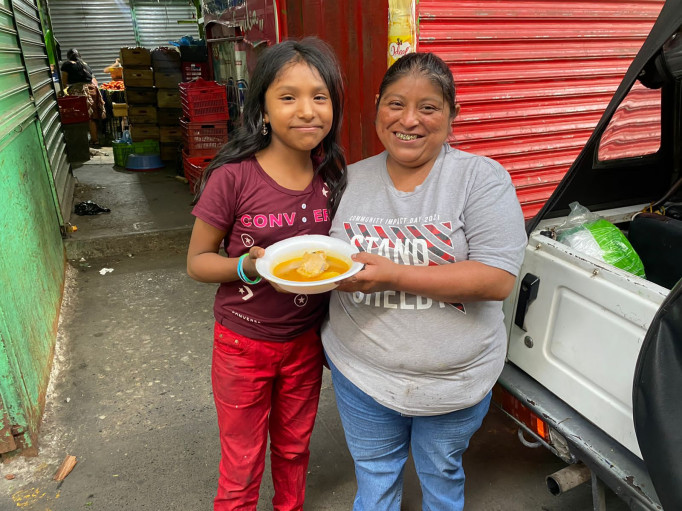 In early October, we shared an update from our partners working in Guatemala City. It highlighted how the country was experiencing significant civil unrest following the presidential elections held earlier in the year. Protests and the blockades of many streets and highways had a huge impact on the children and families we work with, particularly those living and working around La Terminal market.
The limitations on movement meant that food supplies were not arriving, and the families we work with were unable to purchase items to sell in the La Terminal market to earn an income. Our local partner, Puerta de Esperanza became extremely concerned for the health of the children they support because they knew that if families were not earning, they would not be eating.
When we shared this prayer request online with our supporters, many were moved to action. This unexpected generosity enabled us to quickly respond and send an emergency grant to our partner, Puerta de Esperanza to support a short-term project in Guatemala City.
Roz Elliot, Toybox's Programme Manager for Latin America commented, "Thanks to our wonderful supporters, we have been able to fund a short project providing cooked meals to 150 children, who live in and around La Terminal market. This is to help families during a time when food costs are spiralling and/or they cannot access food for the day.The Puerta de Esperanza team decided to provide cooked meals to ensure that children ate a nutritious meal. As the context changes, the project will be adapted to continue to meet the needs of the children and families. The team have told us that the children have been very happy to receive this support and that they are grateful to all the people who donated to this emergency project."