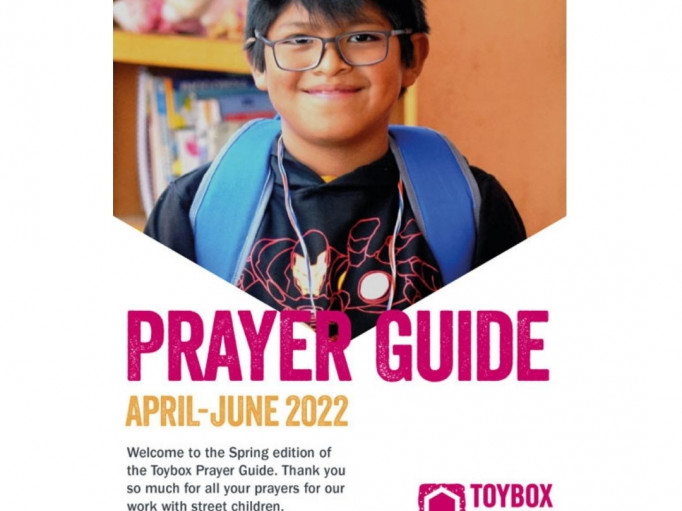 The latest edition of the Toybox prayer guide is now available online.
An A5 booklet released every quarter, coming into the Spring edition we pray that children in difficult and dangerous situations around the world may be able to move out of the darkness in which they find themselves and enter into a new reality of life and light.
We pray for 'Take me with you', an innovative new project in Bolivia that supports caregivers of vulnerable families to build small businesses, as well as helping them to set up a bank account after receiving training on the benefits of saving. We give thanks that 18 of the families involved in this project now have a savings account, which allows them to properly manage the profits from their sales, and allows them to pay for school, as well as other expenses.
Tuesday 12 April is International Day for Street Children so please join us as we mark this day alongside our partners and street children around the world.
The guide is released quarterly, this edition takes us through April, May and June 2022.
You can download your copy right away, or if you would like automatically recieve the prayer guide straight to your inbox each quarter pleae fill in the form on the page here.