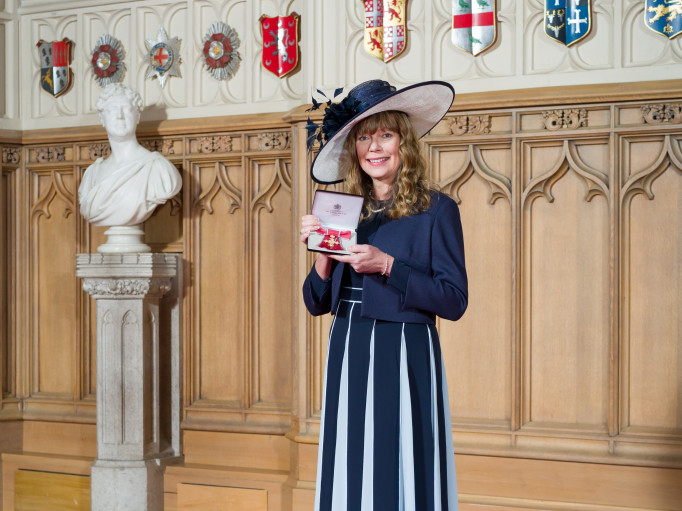 On Tuesday 7th February 2023, Toybox CEO Lynne Morris received her Order of the British Empire (OBE) from His Majesty King Charles III.
Lynne was awarded her OBE in the 2022 New Years Honours List for services to children in the UK and abroad. This recognition comes following 25 years of service in the UK and international charity sector.
We asked Lynne to tell us more about her day in Windsor....
How did you prepare for the day?
Unusually for me there was a lot of thinking and chatting about outfits! My husband and children accompanied me on the day so we all needed to be kitted out in smart clothes. Once the outfits were sorted there was nothing else to do apart from wait for the day!
How did you feel before you received your award?
I felt very relaxed, the entire process was so well organised, and everybody was so helpful and lovely.
Can you remember anything from your conversation with King Charles III?
We spoke about Toybox and Milton Keynes - including our famous roundabouts! The main thing I remember him saying was thank God for people like me (like Toybox) as we make the world a better place, I was really touched by that.
What was your favourite moment of the day?
Having my children and husband with me as we walked out of Windsor - feeling incredibly grateful for a lovely day but ready to get back to the day job!
What will be your lasting memory from the day?
The King – he was very gentle and had such a kind face.
Any final reflections on your day at Windsor Castle?
It was a day I will never forget and hopefully neither will my children. I hope it lives on in their memory for a long time. It was such a wonderful joy- filled day. I feel incredibly blessed to have experienced it all. I'm so grateful to live in a country that acknowledges all sorts of people and the wide variety of fabulous things they are doing!