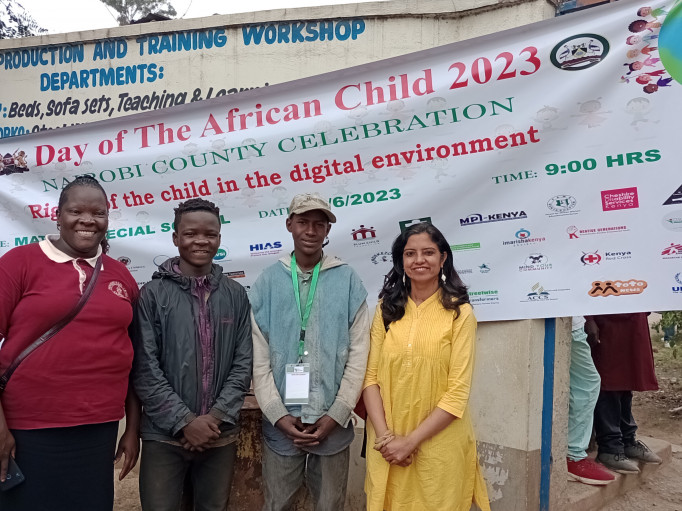 Earlier this summer, Smita Khanijow, (pictured above, far right) Toybox's Programme Manager for Africa and Asia visited our projects in Nairobi, Kenya. Here she refelcts on her time in the country.
"In 2014, Kenya moved to the mid-income country status. Almost a decade later, this shift is clearly visible in the change of façade that Nairobi, its capital city, has undergone. With several multinationals making it their base, the city has emerged as the financial and business hub not only for Kenya, but other East African countries.
This growth however has come with its challenges. In the words of a community member, 'The gap between 'haves and have-nots' has widened multi-fold in these years.' So stark is the inequality that on one side of Thika Road (one of the major junctions in Nairobi) are the high rises and parks which house the rich and on the opposite side are the haphazardly packed settlements and which service the rich (pictured below).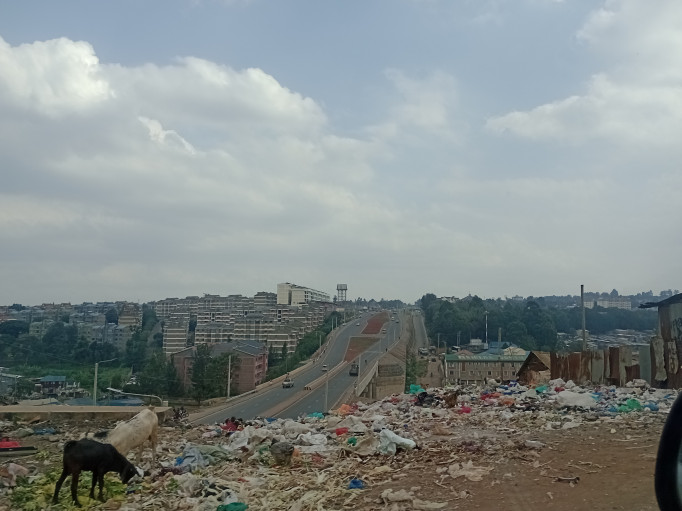 In June, I was in Kenya to visit the Toybox-supported projects in Nairobi with children and young people in street situations. During my interactions with the community and our local partner PKL, I realised how the COVID pandemic, ongoing drought, job losses and rising inflation has pushed many living on the fringes into the clutches of poverty.
Each day more and more families are migrating from other counties of Kenya to urban centres like Nairobi in search of work, where they get absorbed into the informal economy. There is a constant struggle for resources between those who are already in the city and the newer migrants. In the middle of this and daily chores to get food on the table, it is the needs of children which vulnerable families often are not able to prioritise.
I learnt that the country's constitution states every child in Kenya has a right to free and compulsory basic education. However, as the schools are underfunded, they demand parents to meet costs for things like infrastructure gaps, utility bills and security arrangements. There is no provision for school meals. Most parents from poor and marginalised communities are unable to meet the costs of these along with uniforms, books, and other stationery items for all children. As a result, many children drop out of school and are pushed into informal work to fend for themselves and eventually, many make their way to living life on the streets.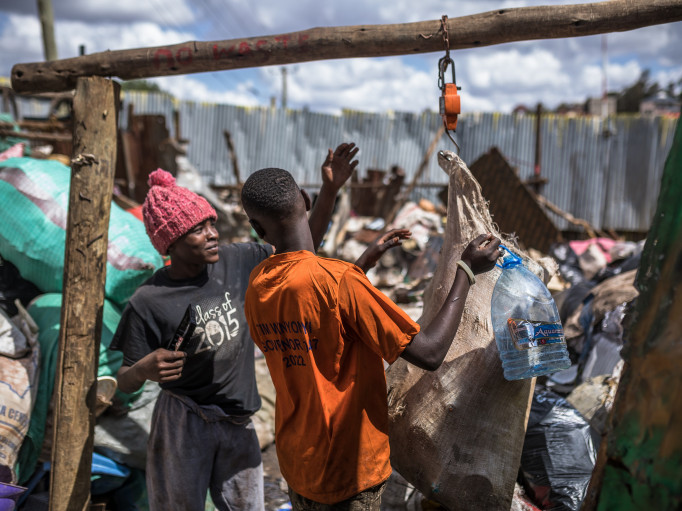 Data from the Kenya National Bureau of Statistics states that more young girls drop out at the secondary level, and it is evident on the ground how many young girls are pushed to do domestic work in neighbouring high rises. I participated in a community meeting where a young woman shared how lowly paid domestic work is (less than £2 a day). She explained how working hours were unregulated and having no social security was the norm. Coupled with this, fear of losing employment limits these workers from challenging the status quo and bargaining for better pay or work conditions.
In another location, I met several members of the communities including young children who are into rag picking and waste collection at the dumpsites. The infamous Dandora dumpsite which extends unto 30 acres has areas demarked by different groups of rag pickers. The trade is highly organised on the site, the major re-useable and high-value items are picked up by the organised contractors and young men while the women and girls are asked to limit their boundaries to waste paper and rotten food collection.
As I travelled from one project site to another using Bolt Taxies, I noticed how all cab drivers demanded payments through MPESA (E-Wallet money). In big shopping centres and even corner shops, advertisers were demanding MPESA. Kenya is on the way to transition from a cash-based economy to a digital economy. These changes gave me hope of a stronger governance structure in future but when I interacted with the poor and marginalised communities, I came to know the challenges of accessibility and availability of internet facilities and the costs associated with it. Clearly, the gap between 'haves' and 'have-nots' is widening.
Lack of awareness and knowledge about rights as citizens and public entitlements is a major challenge amongst communities - especially for young street-connected children, women, and girls. At Toybox, we support projects where we work with children and young people from the community and link them with vocational skills. We also engage their parents and caregivers with microfinance groups so that they can set up small businesses. As well as working on improving their economic status, we facilitate the registration of communities for birth and identity documents so that they can access public services. Our partner also supports child protection services to street-connected children and young people.
On my last day, I joined our partner PKL in the Day of African Child celebrations at a local community centre in one of the slum areas. In the programme, there were children from different schools participating, as well as NGOs, and government authorities. Amongst presentations by the school-going children, two young boys spoke about the challenges faced by children living on the streets and articulated the need for inclusion in the education system. Watching these young minds take leadership and demand their rights in front of a huge audience gave me hope that while the changes we are aiming to make are slow on the ground, they are certainly in the right direction."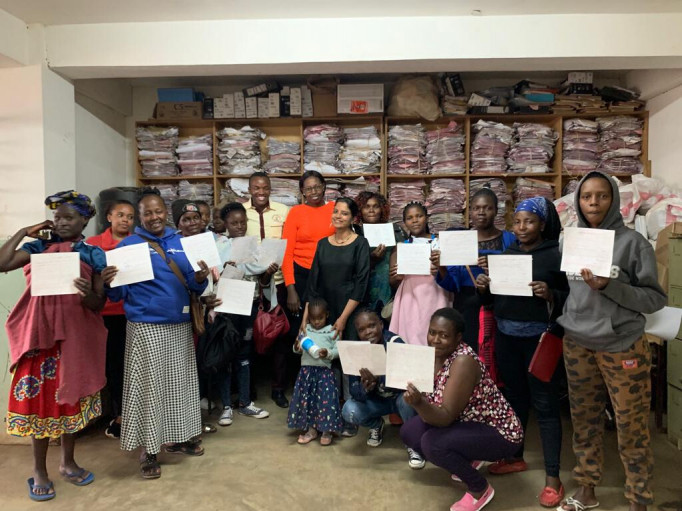 Above: Smita stands with community members who have been supported to get their birth certificates.