We are incredibly excited that all eight of our charity spots have been scooped up by wonderful people who are not only taking on the physical challenge of running the marathon but are doing so in support of street children. They have pledged to fundraise alongside their training in pursuit of creating a just and fair world that eradicates the frightening realities for street children, giving them opportunities for hope and a different kind of future. We'll be sharing more with you over the coming months about our eight fantastic runners, so please join us in cheering them on along their journey towards race day - 21st April 2024!
How did our 2023 London Marathon runners get on?
We were privileged to have a lovely group of runners for this year's marathon who collectively raised over £6,500 for street children, an amazing accomplishment. As well as having an opportunity to say thank you to our runners for completing such a challenge, we thought you'd like to hear some reflections about their experiences of the marathon and what they would share with our 2024 runners as they make their own preparations to run for street children.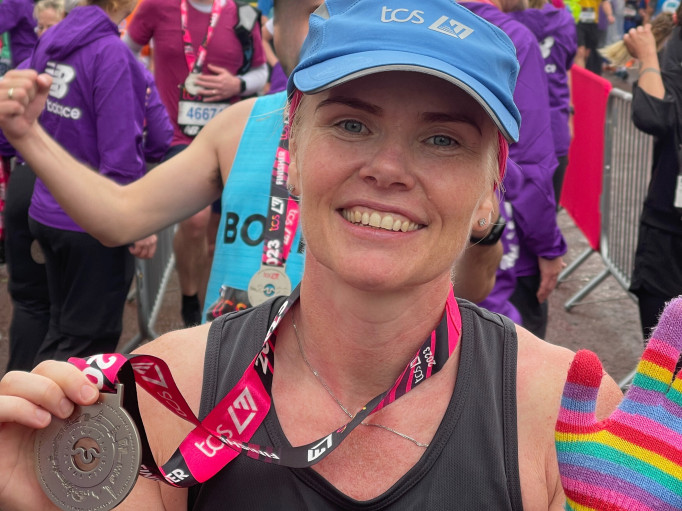 Anna, Toybox London Marathon runner 2023
"Running the London Marathon has been a dream of mine for many years and when I finally felt it was the right time, I had two goals in mind for the charity that I chose: it had to help children and I had to be sure that the funds were going to help those children directly. Toybox ticked both those boxes and more and I was thrilled when they accepted my application to run for them - it gave me a lot of inspiration during my many training runs. My marathon journey was not smooth. I was originally supposed to run in April 2020 but thanks to COVID, that race was cancelled and the next two races were held in October - a month that I was not able to participate. The Toybox team were very understanding and graciously accepted to defer my race until April 2023 and I finally crossed the finish line in 4hours and 17 mins after more than three years of training. If you are thinking about running the marathon, I would recommend doing it with Toybox because you can be sure of the support, the good cause and also the fact you will really be making a difference. My tips for fellow marathon runners, don't lose sight of the goal, give yourself enough time to train and be prepared to lose proper use of your legs for 24 hours after the race! Honestly, although it is a really long way to run and the legs did suffer, it was such a wonderful experience, where the whole city is behind you and reinforces your belief in humanity. Don't hesitate too much. Go for it - you will never forget it or regret it."
quote_block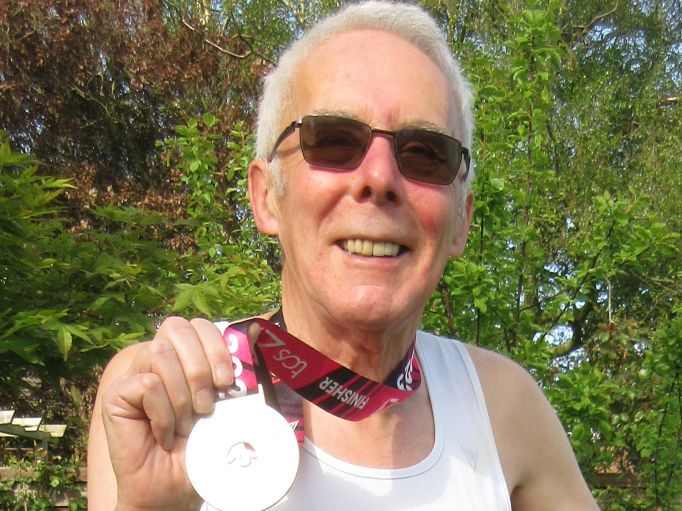 Frank Miller, Toybox London Marathon runner 2023
"I have run London 7 times now and each time I have raised money for different charities. They have always had something to do with children in developing countries. We have also tried to send people charity gifts at Christmas and on other special occasions. Three years ago my wife, Anne came across Toybox and was immediately attracted as it is a small charity with a simple idea. Helping street children to get birth certificates wasn't something that ever struck us was a problem and yet is so important. So when wondering what charity to choose it seemed obvious to go for Toybox! We are members of a local church and lots of our friends were both impressed with the charity and the fact I could still run that far at my age! Every time I have run a marathon has been a different experience although I must say that running over Tower Bridge is the best!"
quote_block
We are so grateful to this year's runners and want to thank them again for their commitment and dedication to changing the world for the street children Toybox works with. They will forever be part of Team Toybox.
Keep your eyes peeled for further news on our 2024 runners in the lead up to next year's marathon.