Toybox charity Christmas ecards
We have been working alongside street children in El Salvador to create a range of Christmas e-cards. These wonderfully festive and very sweet cards are the children's own hard work. Children all the way in San Salvador have created hand-drawn self-portraits for us to enjoy and share this Christmas.
Street life in El Salvador
You might not know that El Salvador is the smallest country in Central America, with a staggering history of violence and one of the highest crime rates across Latin America. The 2014 UNICEF report 'Hidden in Plain Sight', tells us that El Salvador is the most deadly peacetime country, with more children murdered per capita than anywhere else in the world. From 2014 to 2015, murder rates increased by 70%, the highest of any country in the past 20 years.
As always, in situations like this, it is children, especially those without the protection and care of a home or family, who suffer the most. Children living and working on the streets are some of the most vulnerable to the daily onslaught of the brutality that gangs impose and many are targeted by gang members who recruit them to traffic drugs or carry out illegal violent crimes.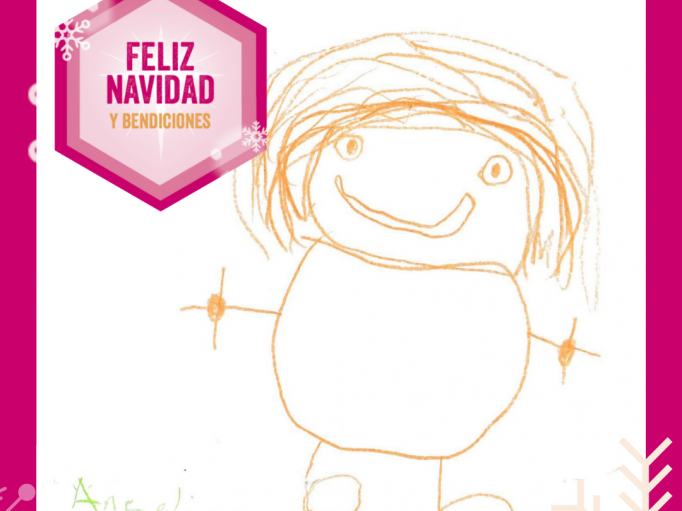 Toybox in El Salvador
Our partner Viva El Salvador reaches out to children who are already living on the streets and those who are at risk from following a similar path. Regularly delivering recreational and educational activities, including art and craft workshops, among local the street community. Viva El Salvador frontline workers have gone to great lengths during the covid pandemic to maintain these relationships and support street children, including holding workshops and campaigns to promote awareness of the importance and availability of birth registration thanks to Toybox supporters.
Despite the challenges the pandemic has presented, our partner has continued to register street children, 15 of whom have now received their birth certificate in the previous three months, with more in the pipeline. What a gift to receive in time for Christmas!
Send a Christmas ecard
Toybox Christmas eCards can be shared this festive season via email for a small donation, please find our ecards here to share the joy! (This link will take you away from the Toybox website to a special ecard website).
Feliz Navidad!