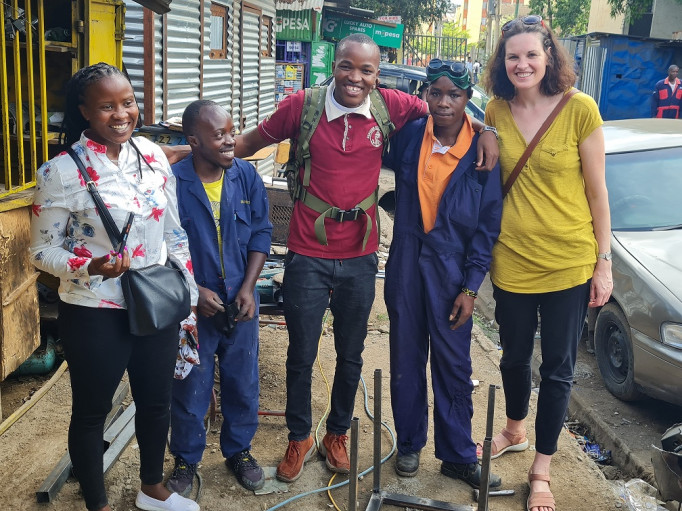 Naomi Hall Opiyo joined Toybox as the Director of Impact and Programmes in April 2020. Having recently returned from a trip to Kenya, she shares her thoughts and reflections from Nairobi.
A key part of the work of an International Programmes team is visiting projects and partners to directly monitor project progress and support implementation. Due to Covid, both myself and the rest of my team were unable to travel for over two years, we all found it really tough to not be part of our work on the ground for so long. Fortunately, with the lifting of restrictions and the availability of vaccines that has all changed and we are excited to once again connect with partner staff and project participants in person.
I was delighted to undertake my first project visit for Toybox to Kenya in April. It was great meeting partner staff face to face following numerous Zoom and WhatsApp calls. I particularly enjoyed the opportunities to meet with project participants, staff and volunteers from all the different aspects of the project which really brought it to life.
I'm no stranger to Nairobi having lived there for several years in the past so it also felt like going home re-experiencing speaking Swahili, the distinct sounds, smells and sights of a city of contrasts. Nairobi is a big, bustling city. In many areas you can enjoy a delicious meal or a tasty coffee at a top restaurant, go shopping in modern malls and enjoy beautiful scenery such as the Nairobi National Park. By contrast, in other overcrowded areas, individuals work tirelessly or beg for their a simple single meal a day among polluted streets which smell of sewage and waste and will never have visited a mall, tasted a cappuccino or experienced the awe and serenity of a National Park.
The photo below stood out for me. The 'view' is the Dandora dumpsite- where most of the city's rubbish is brought. For street connected children in the area, they earn their livelihoods sifting through the rubbish for plastic bottles and other items which can be sold on for recycling and they earn some money in return. When permitted (there is currently a nationwide ban), scrap metal is the ultimate prize as it can earn them five times more per weight than plastic. They also find food among the rubbish but sometimes hazards. The previous week I was told a child had been electrocuted and died from something he stepped on in the dumpsite.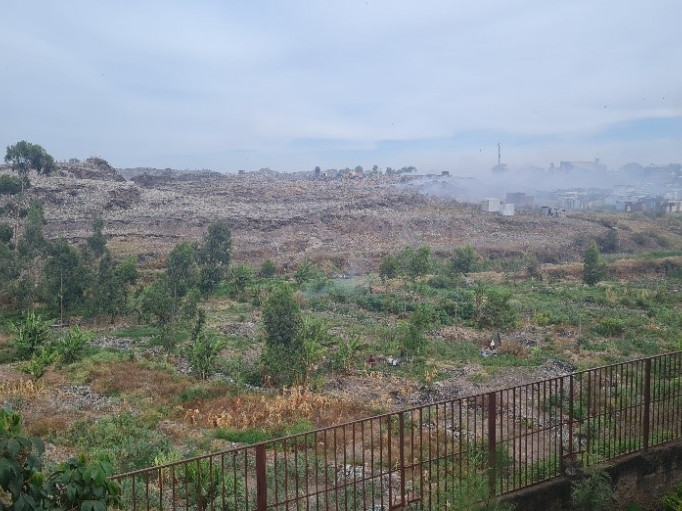 This photo shows a very small part of the 100-acre dumpsite. Smoke can be seen from burning rubbish and shanty houses are constructed on the edge. I was at a local community centre taking this photo on the other side of the fence. Young people living in the area can learn musical instruments, learn drama, take sports classes such as Tae Kwon do and netball and play football with trained coaches at this fantastic resource- and all for free. Whilst looking at the view a young boy practiced his saxophone by the fence - a much needed escape from a difficult life - but to me the beautiful notes represented hope of a different future both for him and his peers.
During my trip I also visited the Toybox funded project, "Nione" which means "see me" in Swahili. The young people love the name as they want to feel seen in a world where many ignore them. Through our project activities:
• Children and young people are being empowered: they are being taught about their rights by our partner PKL. This includes learning about their entitlements to food, health, education, play and even life itself. They are also learning that they have a voice.
• Young people living and/or born into very vulnerable situations are being given hope of a different future in so many ways whether through vocational training, apprenticeships, leadership training and most importantly having a PKL staff member in their area who believes in them and who they can talk to regularly.
• Parents and caregivers of vulnerable and street connected children are also being supported for a better future- being equipped with parenting skills, ways to help them save and start small businesses to better care for themselves and their children.
• Through Toybox's support, PKL are bringing reform to the juvenile justice system impacting street connected children and other vulnerable young people. Children and young people are benefitting from more child friendly environments in police stations and courts, reduced sentences and time on remand for petty crimes, as well as paralegal advice and knowledge on judicial processes and access to legal aid to support their rehabilitation and reintegration with families.
Yet there also still challenges...
• Just like in the UK, fuel, transport and food costs have risen significantly- in fact to a greater extent than back here. For those already living on the edge, this is significantly affecting their ability to have enough basic food in a day and to travel by public transport.
• Every day is literally a fight for survival. Many street connected young people can think only of today as they don't know what tomorrow holds. There are many dangers on the streets- drugs, violence, abuse, risk of trafficking, imprisonment and even radicalisation.
However, these young people have dreams, and they are starting to see that life can be different as they see changes in their peers from PKL and Toybox support and want the same for themselves. Their dreams may not be seem life changing in our eyes, but for them the opportunity to start a small business selling clothes, washing cars or using their acrobatics skills for an income could mean the difference between a risky life on the streets and a brighter future where safety, stability, a full tummy and much more is possible.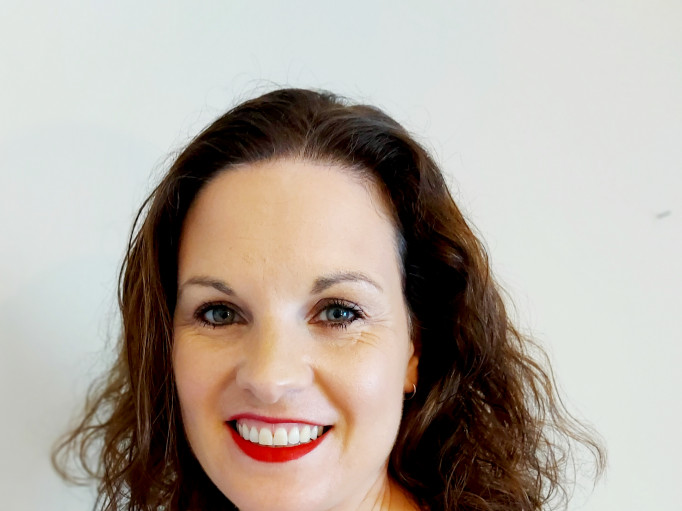 Naomi Hall Opiyo, Toybox Director of Impact and Programmes