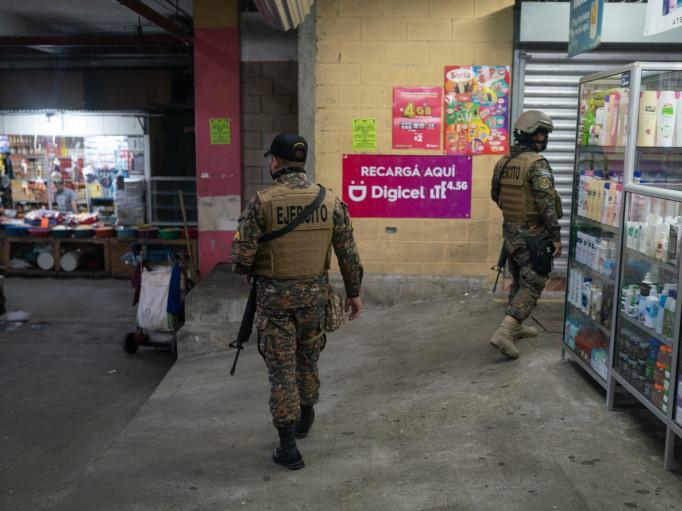 On 25th May 2022, the Government of El Salvador voted to extend the '30 day state of emergency' instigated in late March for a second time. This was first introduced in response to a spate of killings attributed to criminal gangs in March, in which police reported 62 homicides in a single weekend. The killings were at a scale that had not been seen in the country in nearly 30 years.
The emergency measures introduced, suspend certain constitutional rights, such as allowing the police and security forces to arrest and hold suspected gang members for up to 15 days without appearing before a judge. In total, eight reforms were pushed through the congress at this time, including the ability to sentence minors aged between 12 and 16 for up to 10 years in prison for gang-related crimes. Since the measures were introduced over 34,000 people have been detained as suspected gang members in a country with a total population of 6.5 million. In reality, it is likely that many innocent young people will have been wrongfully arrested due to the government's tough approach, with children and young people on the streets becoming even more vulnerable to being wrongfully caught up in the goverment's crack down on crime.
The original justification for the state of emergency has now subsided (the spike in homicides) and many human rights organisations and legal experts have warned that the reforms brought in under emergency procedures, particularly those concerning defendants below the age of 18, are at odds with both international and national standards. In some cases, families have complained of being unable to be in contact with detainees and for many, the arrest or detention of a family member has huge economic implications with the loss of income for the family, not to mention the emotional effects on children.
Toybox's partner in El Salvador is currently taking increased security precautions but generally all activities are able to continue as planned. Staff are taking advice from local leaders and ensuring that all activities take place on a smaller scale to avoid children and families having to move away from where they live to participate. However, staff have observed high levels of stress among the children and families supported by the projects. The areas where they live are often targeted by the police for searches and even school children have had their bags searched by armed officers.
Please pray for:
A long term solution to the gang violence in El Salvador and that the government's response to it upholds human rights, particularly regarding the detention of children

Protection of the children, families and local leaders that Toybox projects support as they deal with a life of uncertainty and fear,

All those directly affected through the arrest or detention of a loved one – including their loss of livlihoods,

For partner staff who continue to strive to provide the best support possible to families and ensure that project activities help to improve their lives.
Sign up to receive our quarterly prayer guide by email here
Find out more about more about the escalating violence in neighbouring Guatemala and the impact this is having on street children