Give the gift of something extra special this Mother's Day
In the UK we will be celebrating Mother's Day on Sunday 27th March 2022, around the world where Toybox supports street children there are many different dates when Mother's Day is celebrated:
💌 Sunday 8th May 2022 in India, Kenya and Sierra Leone 💌 Tuesday 10th May in Guatemala and El Salvador 💌 Wednesday 11th May in Nepal 💌 Friday 27th May in Bolivia 💌
Día de la Mamá
In Guatemala, Mother's Day is always on 10th May, no matter what day of the week it is. Declared a national public holiday by law in 1968, working mothers are given the day off, new mothers are welcomed to motherhood and restaurants have a busy day as mothers are celebrated. In El Salvador, in order to make any necessary travel to their mothers, working adults are given the day off work ahead of Mother's Day, if they are not able to visit it is traditional for them to get in touch by phone. Just like Guatemala, Mother's Day is a public holiday, always celebrated on 10th May.
Pay it forward this Mother's Day
Bring joy to street children and their mothers around the world this Mother's Day. Choose from our collection of meaningful gift eCards to send instantly by email and make a donation to the work of Toybox alongside street children: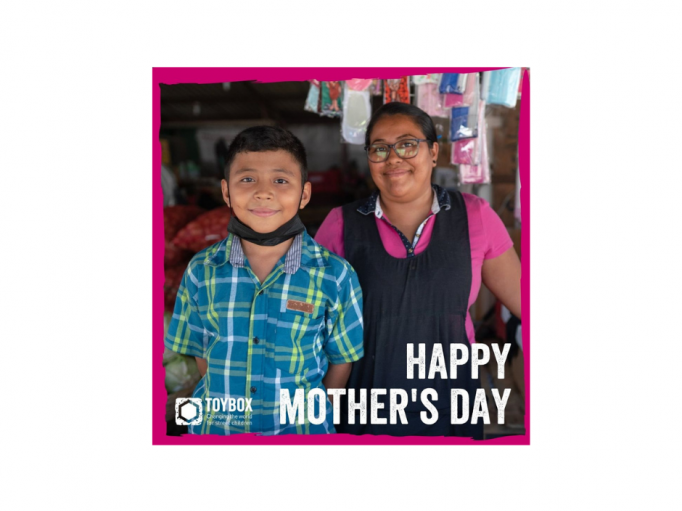 Derrick, aged 10 with his Mum Irena at the family stall in one of San Salvador's central markets after attending educational project activities.
Send this eCard to support Toybox funded projects with street children.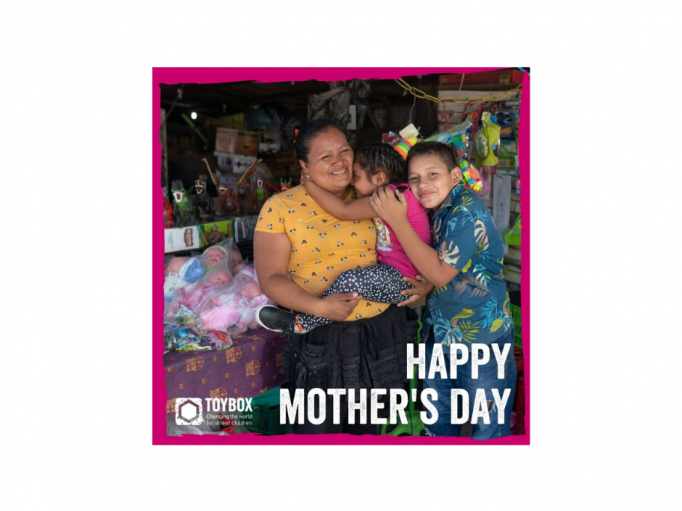 "The most important thing is that children have space to learn and play. We should always have the chance to be creative and use our skills."
11-year-old, Ricardo knows San Salvador's main market like the back of his hand. For his whole life since he was a baby, his daily routine has revolved around his mother Marisela's stall that she has, selling small toys and vegetables – a job she has been doing herself 7 days a week, Monday to Sunday, since she was just 9 years old.
Send this eCard to bring joy to a family on the street this Mother's Day.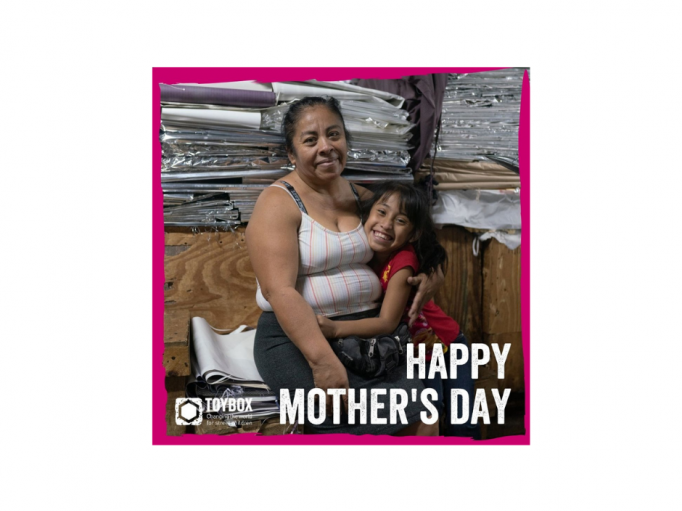 Here is Elena, aged 8 with her mother, Juanita, 50, at the family stall in one of San Salvador's central markets.
Send an eCard this Mother's Day to provide a little extra support to a street child and their family when they need it the most.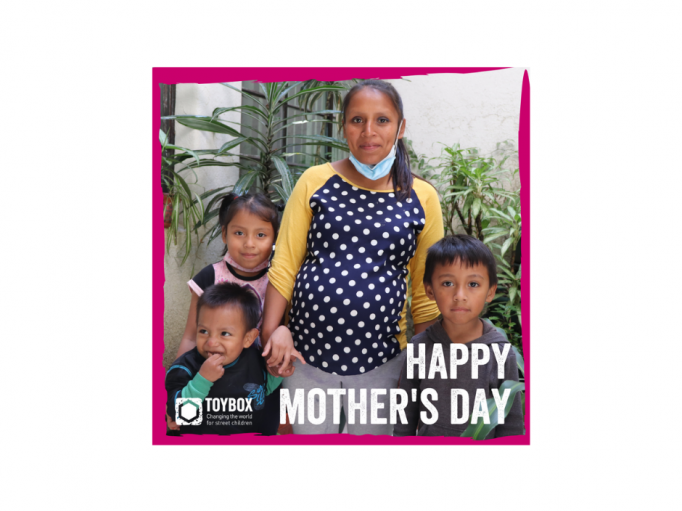 "I feel proud of myself and of my children. I've set up my business on my own and my children have helped me get there – even though looking after them on my own is very hard." Zanthia
Zanthia has three children; Yessica, 6, Victor, 5, and Erick, 2 years old. She is also expecting her fourth child any day now. Her children are the most important people in her life, but she often only gets to see them in the evenings due to work. Zanthia has to balance bringing up her children with earning enough money to give them the things that they need.
Send an eCard this Mother's Day to support street children to build a future away from the street.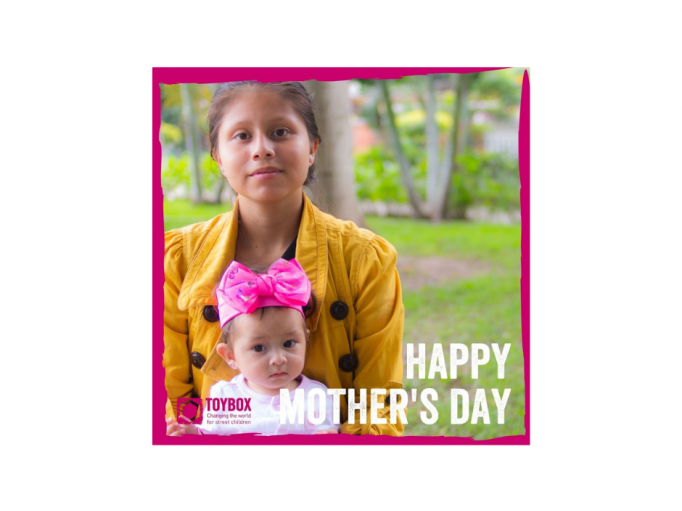 When her daughter was born, Marta was just 17 and didn't have a birth certificate. Marta and her daughter were kept in a special area of the hospital for young, unregistered mothers until her grandmother was able to complete the necessary processes and procedures for her to be released to go home. Part of this was getting a DNA test to prove they were related.
"There was one point in the process where I lost faith – I didn't believe I was going to get my birth certificate, but thanks to God, that didn't happen." Marta
Gift an eCard this Mother's day to support the work of Toybox alongside street children around the world.