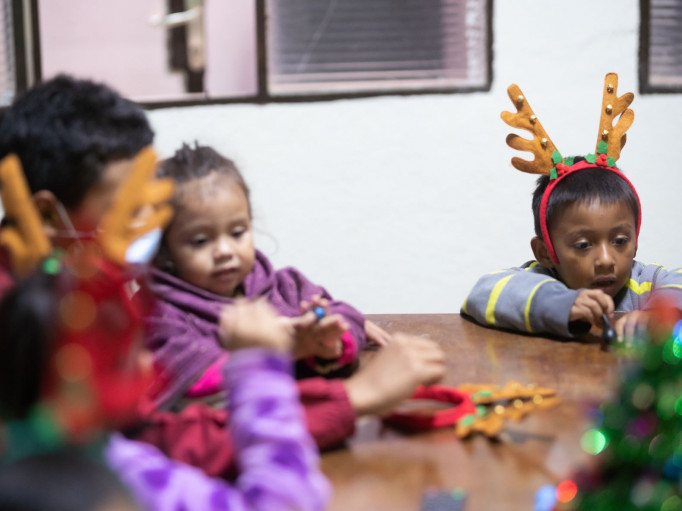 It's never too early to start making Christmas preparations, and with just over 7 weeks to go until the big day, Team Toybox would like to invite you to celebrate Christmas with us this year by helping to make a difference in the lives of street children around the world during the festive period... and beyond!
Here are some of the ways that you can get involved:
Give a meaningful gift
This year, the joy of giving gifts to your family and friends can now bring joy to street children around the world. From stocking fillers to secret Santas - we have new and unique alternative gift ideas to suit all interests and budgets.
Toybox gifts range from hot drinks and tasty meals, to warm bundles to help protect children on the streets from the cold. What's more, each gift does so much more than feed a child or keep them warm. When giving out these items, our partners can get to know children and help them escape the streets for good.
When you have chosen the Toybox gift or gifts you would like to buy on our website you will have the option to buy the gift for someone else. You will then have the choice of sending a personalised email or printed postcard to let your loved one know about the life-changing gift you have given on their behalf.
You can shop the full range of gifts available this Christmas and find out more about the difference that each one can make at toybox.org.uk/gifts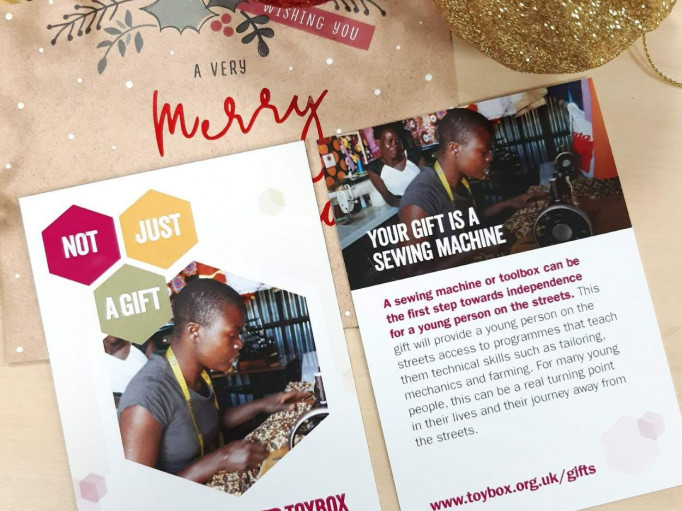 Download our Christmas church resources
Our FREE popular collection of Midnight Star Christmas resources are back for 2022! Featuring a dazzling array of activities to enjoy with family, children, and churches.
Including an all-age group session for churches, young people and children's groups. A print-and-keep handout with 7 days of Christmas reflections, crafts and treats. And a frostily festive StarGazer fundraiser.
Our free downloadable resource packs are filled with:
🙏 Bible Reflections
🎭 Drama⠀
🧵 Crafting⠀
🧁 Baking⠀
⭐ Stargazing⠀
👩‍👧‍👦 Fundraising Inspiration⠀
You can view and download the full range of Christmas resources at toybox.org.uk/churches
Countdown to Christmas with Advent of Change
Toybox are delighted to be partnering with the wonderful Advent of Change once again this year. You can find us behind one of the doors of their Premium Advent Calendar, and as one of the charities featured on their Christmas Bauble and Advent Candle.
Since 2018, Advent of Change has raised over £700,000 for 100 different charities working around the world. You may remember last year, donations helped Toybox to provide girls on the streets with much-needed period packs and hygiene kits.
This year, each Premium Advent Calendar will give the gift of a warm hat and pair of socks to a street child supported by a Toybox project.
To shop the full range on offer, visit the Advent of Change website, or via John Lewis and Waitrose instore and online.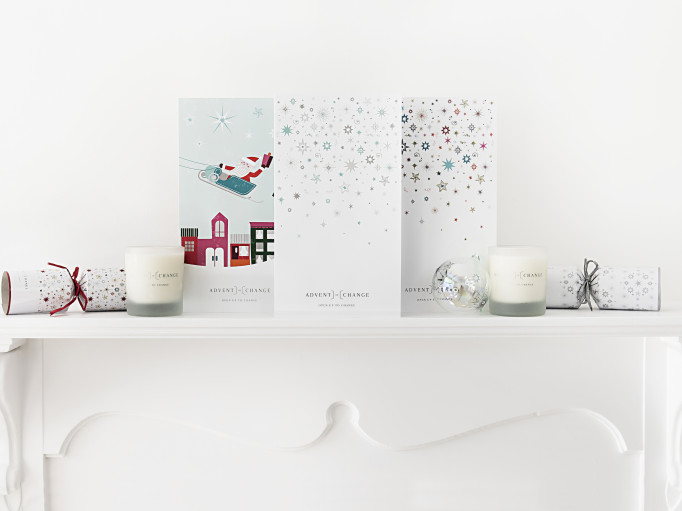 Send a digital Christmas e-card
Back for 2022, why not send a Toybox Christmas e-Card this festive season? Featuring self-portraits drawn by street children in Toybox-supported projects in El Salvador, these wonderfully festive and very sweet e-cards can be purchased and sent for a small donation.
To find the full range available visit dontsendmeacard.com (this link will take you away from the Toybox website)
Donations from the e-cards will support our work with street children around the world.
Buy a Christmas present like no other
Street children don't expect to be given any gifts or be shown any kindness at Christmas. And, when you consider their circumstances, it's hardly surprising.
With that in mind, can you imagine how happy it would make a child to find that someone does care about their welfare? And, not only that, but someone has also bought them the single most important gift an unregistered child could ask for?
Because that's exactly what will happen when you buy a child their birth certificate this Christmas. You'll give a street child everything they've dreamed of but never, for one moment, thought possible.
Visit toybox.org.uk/christmas to find out more.