"Now I have my birth certificate I will not be sent home by the teacher." Valerie, 5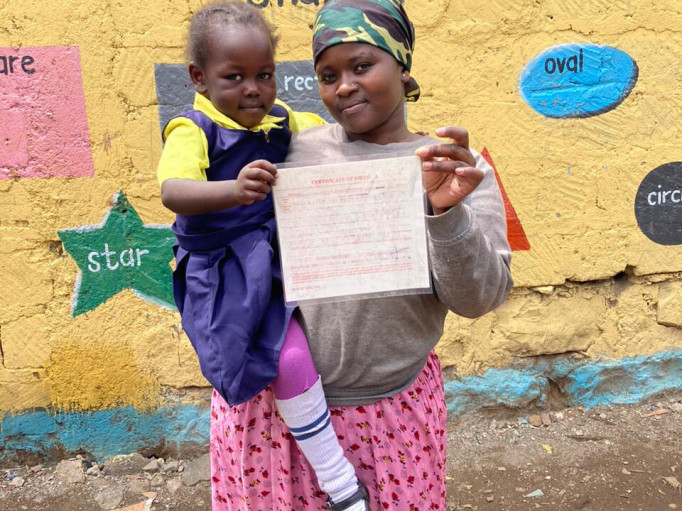 Five-year-old Valerie lives with her mother, Eidi in a slum area in Nairobi, Kenya. Most of the houses in the densely populated area are constructed from mud or corrugated iron. The area lacks proper sewage disposal and the majority of dumping is done in the river that runs right through the slum. Here Eidi describes how she first became connected with the streets.
"I dropped out of school in form 3 due to an unplanned pregnancy. After I gave birth, I had extra responsibility in addition to my own needs as I had a small baby that needed food, clothes and nappies. At the time, my mother was struggling and our house was small. I decided to leave home as I wanted to ease the burden for my mother. I felt I had disappointed her after all the struggles she had made to educate me. I felt that being at home would be a constant reminder of her failed efforts so I went to join my friends who were living at the base* to try to start out on my own."
quote_block
PKL, Toybox local partner in Nairobi, first met Eidi and her young daughter Valerie in 2021. Eidi explains;
"The social worker approached our street base and asked to work with us in order to change our lives. I felt it was a good idea. As part of the project, we have been learning about how to accept yourself and cope with difficulties in life in a reasonable way. We have also learned to be better parents. I enjoy the life skills sessions because we get to do role plays and you get to see life as it really is."
quote_block
During the process of working with Eidi and her young daughter, it came to light that Valerie's birth had not been registered. With the help of PKL staff, Eidi was supported though the process of retrospectively registering Valerie's birth. She explains,
"Before Valerie had her birth certificate things were hard. I had tried to talk to several teachers to enrol my daughter as I sought how to get her birth certificate, but they declined, saying it is against the government's directions. I was always stressed about my daughter failing to join school at the right time. I did not know how to start the process or which offices to go to. I had heard you had to open computer accounts and I didn't know how to. Also getting the money and time to go was also a challenge. I was stressed because I was not aware of how to go about the process."
quote_block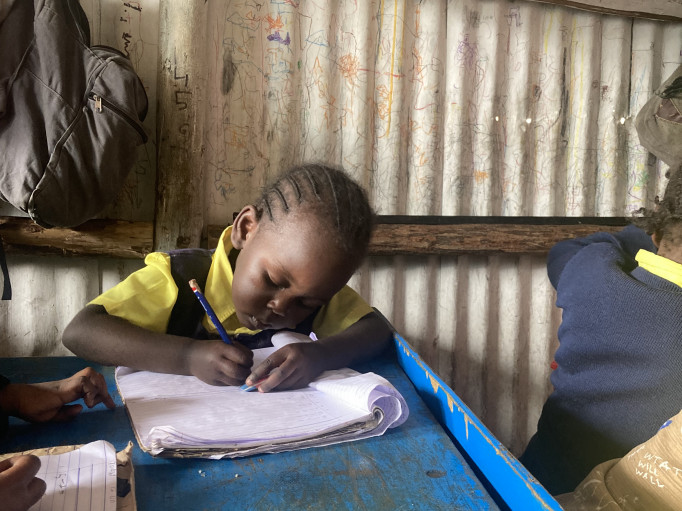 "Since attending the project, my life has changed- I'm now at peace about my daughters future because she has a birth certificate. I am very happy - now Valerie has a NEMIS ( National Education Management Information System) Number and can go to school. It will also enable her to acquire an ID card in future."
quote_block
Since attending the project, day to day life has changed for the better for both mother and daughter. Valerie shares,
"Now I have my birth certificate I feel happy. I will not be sent home by the teacher. Going to school is the most important thing in my life right now. I want to study hard - I want to be a police officer when I grow up!"
quote_block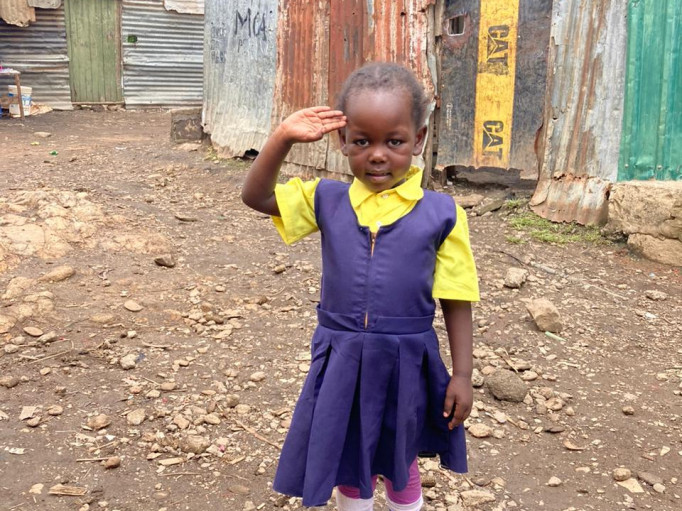 *Children and young people on the streets in Nairobi live with peers/family in groups in open spaces they identify as safe. These 'bases' are normally located in unused public spaces such as flyovers or disused land.