"Before, I didn't have any specific goal in my life." Sparta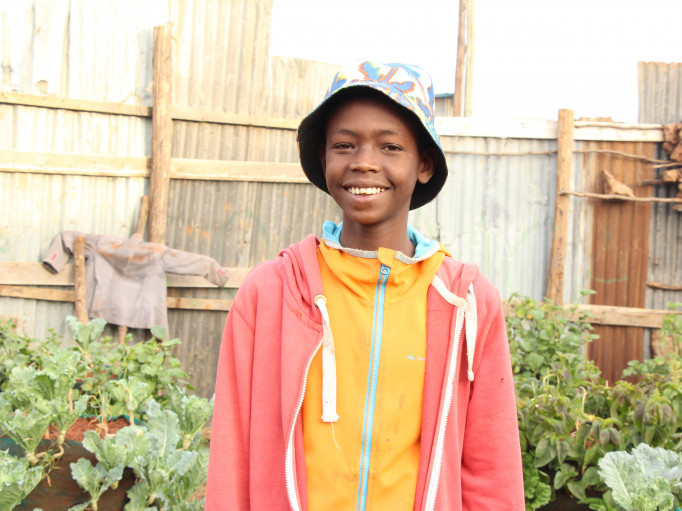 16-year-old Sparta lives on the street of Nairobi at a street base with his best friend. They survive by scavenging scrap plastics and metal from the local dumpsite which they then sell for money. In the summer of 2022, he met Toybox's partner in Kenya, Pendekezo Letu. Since then, he's been taking part in a variety of their activities including life skills, photography workshops and learning how to tend the urban farm created by children and young people in his community. Here he shares more about his life and how it's changed since meeting PKL.
"I am 16 years old and have six siblings. Five of them are younger than me and live at home with my mother. I don't live with them, but I'm not too far away so I can still help them out. I live with my friend, Mabling, at a place which is not far from our farm that we made. I often go home to feed the goats and see my family.
There are good things and bad things about my community. What's good is that you can get cheap food – with 30-40 shillings (20p-30p) you are full. The houses are also cheap although they are not so good. There are also good people here. The problem is though that children are abused and sometimes killed – I do not like this. And motor bikes often knock people down. Children, especially those living on the streets are not respected and they are seen as criminals so they're always harassed by the police and community.
Before I knew PKL, I didn't have any specific goal in my life. Now though, I've started to change the way I see things and realised I can do better. I like participating in the child rights activities because we learn where you can get help when you are in need. I also liked the Bazenga photography project because it was fun taking photos around the community."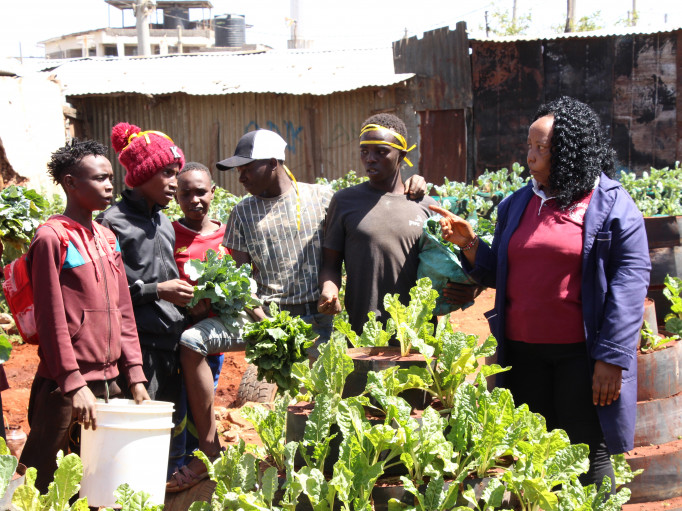 "I love working on our urban farm project too – it's my favourite thing to do. It's so good because many children lack enough food at home which means they either stay hungry or steal to survive. At the farm we grow collard greens, onions, spinach, tomatoes, peas, pumpkins and other leafy vegetables which we can eat. I use the vegetables with my friend and we prepare ugali stew for supper after our long days of scavenging. Sometimes I take food home to my mother too. Spinach is great to grow because it uses less water and only takes four weeks to grow and harvest.
Initially, we had problems with water at the farm because we had to fetch it from outside which was tiresome and there was never enough. Thankfully though a nearby church helps us and connected water to the farm. My favourite part of setting up the farm was preparing the earth for planting and mixing the soil with the manure."
"I've learned so many skills and have seen so many changes in myself. I no longer take bhang (marijuana) and I'm sober and active during our daily sessions with PKL. I've also learned skills on tool safety – mainly making tools safe so as not to cause injuries. I learned too that when plants are young, they are susceptible to diseases and pests, so you need to be really careful and maintain the hygiene by spraying the plants. They also need nutrients to grow." Sparta
quote_block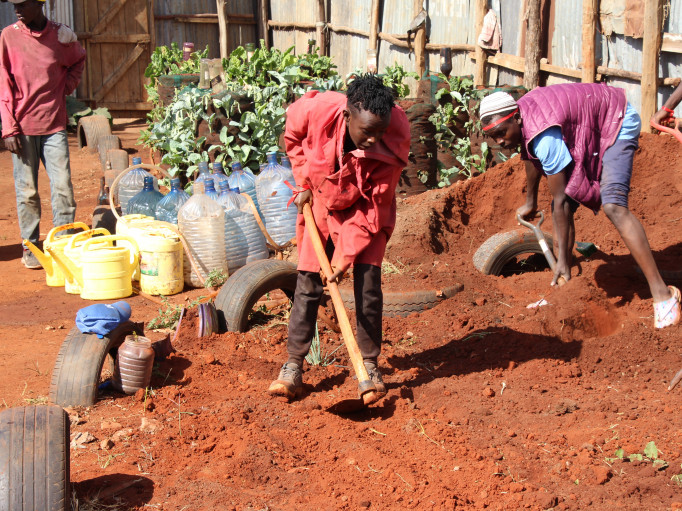 "My favourite thing about the project is being divided into different groups – it makes work more organised and easier because you're aware of what you're going to be doing and what day you'll be doing it. I feel so good when I see the hard work we've done, from preparing the farm to now when we are harvesting and I feel proud.
I find it really interesting that you do not need a big land to grow crops – you can just grow them in sacks or containers. In the future, when I have my own small space, I hope to buy one or two of my own sacks to grow things. My one bit of advice to anyone who wants to create their own urban farm is that you need to be very dedicated. You also need to be patient, since you may plant some seeds and they may fail to germinate. But you mustn't give up but replace them and try again."