"Education is the key to make you successful." Soneeya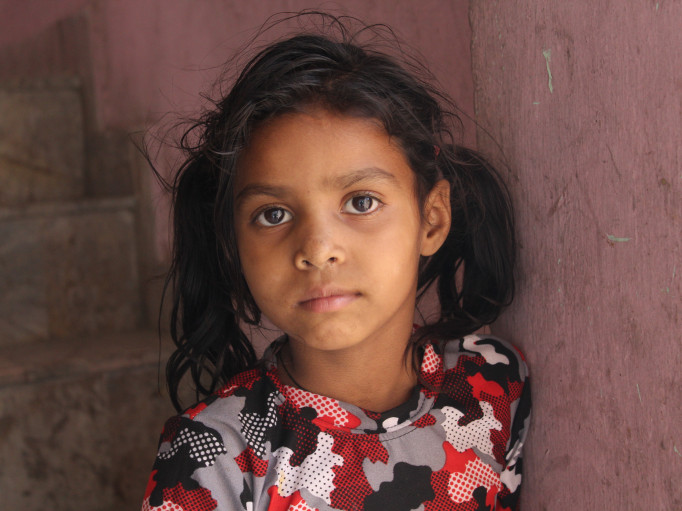 Eight-year-old Soneeya lives with her mother and two sisters in Kathmandu. As the eldest child, Soneeya is often left in charge of caring for her younger sisters while her mother works washing dishes at a local hotel.
Soneeya has been attending the Mobile School for the past five months. She explains, "Before I came to the project I used to spend most of the time on the street playing different types of games with my friends and sisters. Since attending the project I've learned new things - like counting, how to tell the time on the clock, how to stay neat and clean and the importance of hand washing before eating. I feel happy as I've got new friends, learned new things and love everyone at the Mobile School!"
This newfound opportunity has given Soneeya the chance to learn – fostering a love for education and a desire to pursue her dreams of becoming a teacher when she grows up. She continues,
"Now I have the opportunity to play freely. Sometimes I go to the Learning Centre to play different games. My message to other street children is simple: please go to school, make a lot of friends, because education is the key to make you successful and friends are important to share everything."