"If there was a queue for food distribution, these children were asked to stand at the end. Because of their attire, their matted hair and smell, people were afraid that they would contract the virus from the children."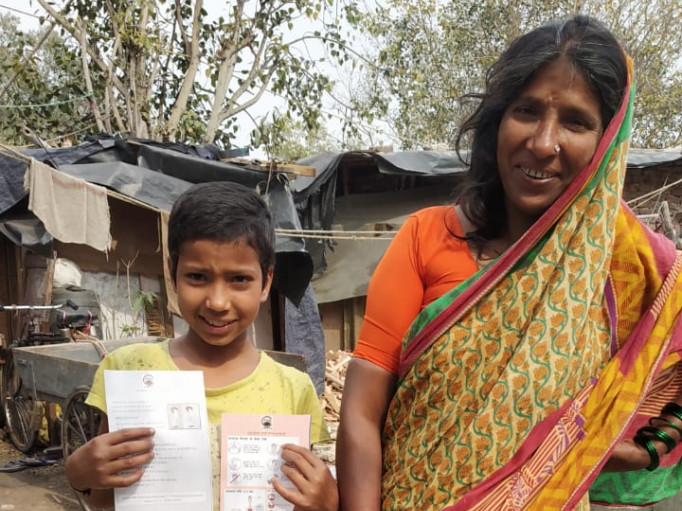 meet sahana
11-year old Sahana lives with her family in a small dwelling in one of Delhi's most highly populated and congested slums. Life in this overcrowded slum is unimaginably challenging - there is just one toilet in the whole of the area, which since the outbreak of coronavirus, the family have been too scared to use.
Neither of Sahana's parents have been able to work since lockdown began and they had no savings or a ration card to be able to purchase emergency supplies. Her school also closed and stopped distributing food. Sahana told our partner in India, CHETNA, "I don't know if we will die of Covid-19, but if conditions keep getting worse, we will starve."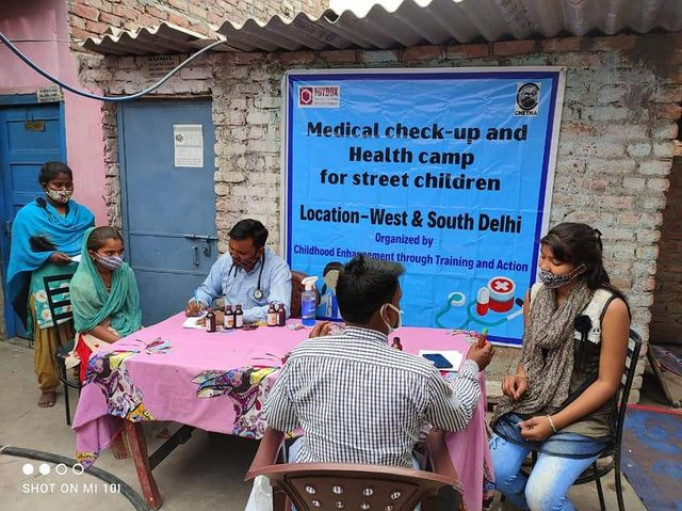 reaching street children
For children like Sahana, CHETNA's support has undoubtedly been vital to their survival, as, despite existing government food distribution measures, many citizens, especially street families and migrant workers, were not given access to these benefits. There have also been widespread reports of police brutality used against children found on the streets searching for food.
Sanjay Gupta, CHETNA's CEO commented, "The government was quick in releasing relief mechanisms but the issues of caste and class in India, which are prevalent on the streets and in slums, cannot be wiped out overnight. In several cases, if there was a queue for food distribution, these children were asked to stand at the end. Because of their attire, their matted hair and smell, people were afraid that they would contract the virus from the children."
emergency support for street children
As part of their response work, CHETNA has been using community spaces to distribute emergency food supplies and hygiene kits which include soap, masks and feminine hygiene products. Hand-washing stations have been installed in these distribution sites where families also receive information on how to keep themselves safe. The team have also distributed educational materials and are undertaking daily phone calls with children to support them with their studies. Support group meetings have been delivered virtually and mobile top-ups provided to children to ensure they are able to stay in regular contact.
Find out more about our work with street children in Delhi.