"Mohini has become a warrior of her community. She is praised, loved and appreciated by everyone for her bravery" CHETNA staff member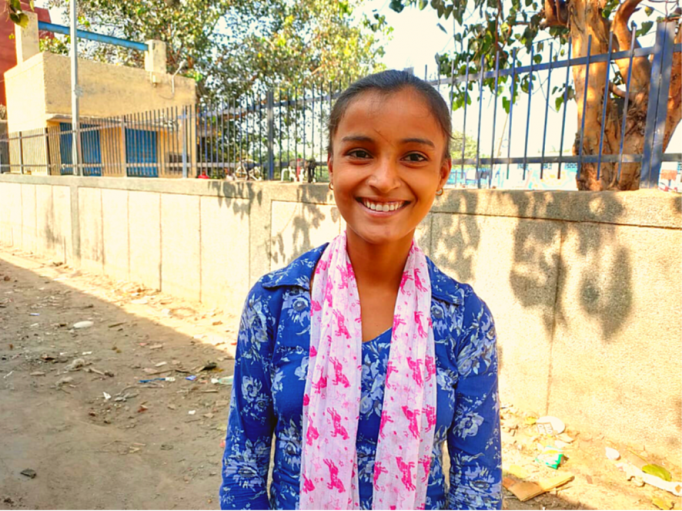 Life on the streets in Delhi
15-year-old Mohini lives with her family in a large slum settlement in Delhi. When she was around 12 years old, Mohini was forced to leave school due to her poor health. Without the daily interaction and structure of school, Mohini spent her time at home, undertaking chores and helping to supplement the family's income by assisting with her mother's clothing repair business.
Vital street outreach work with street children
When the street educators from our partner first met Mohini she was very shy. The team told her about the SURE project and asked her if she would like to join but Mohini declined, saying she was too busy at home and didn't like to play. However, the team persevered and when two girls from Mohini's local community started attending the project, they began to share what they had been learning and the skills they had developed. Over time, Mohini became interested in games and sports and eventually decided to join the project along with her friends.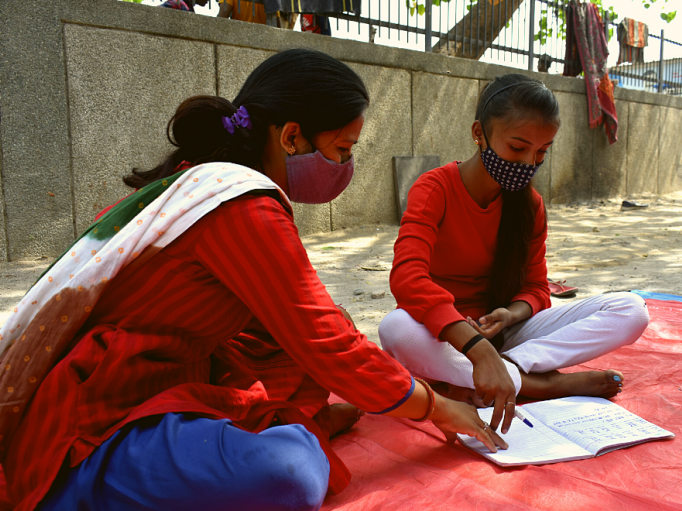 Safety of street children
Mohini has now been attending the project for almost two years and during this time her interest, confidence and skills in sport have deepened, so much so that she was recently selected as the leader of the Kho Kho team. She has also encouraged many of her friends to attend the project too. Around the time of the outbreak of the coronavirus pandemic and subsequent lockdown across India, Mohini's community began to feel very unsafe. In a short period, there were reports in her community of a murder of a young child, a six-year-old girl being harassed and an attempted kidnap of a group of children. As a result, community members became anxious and stopped their children from going outside to play. This situation made Mohini feel both angry and scared – she was furious that she felt the elders in her community were not paying enough attention. After talking to her parents, they reported the cases to the police and a complaint was filed. As a result of Mohini's actions, the community has been better guarded and more street lighting installed. Since then, according to Mohini, there have been no further cases of kidnapping or harassment.
Time for change
From a previously shy and hesitant teenager, it's clear that Mohini has really grown in confidence since joining the project, so much so that she decided to speak out against the crimes that had been happening in her community. "Mohini has become a warrior of her community. She is praised, loved and appreciated by everyone for her bravery." - CHETNA staff member.
Find out more about our work alongside street children in India.