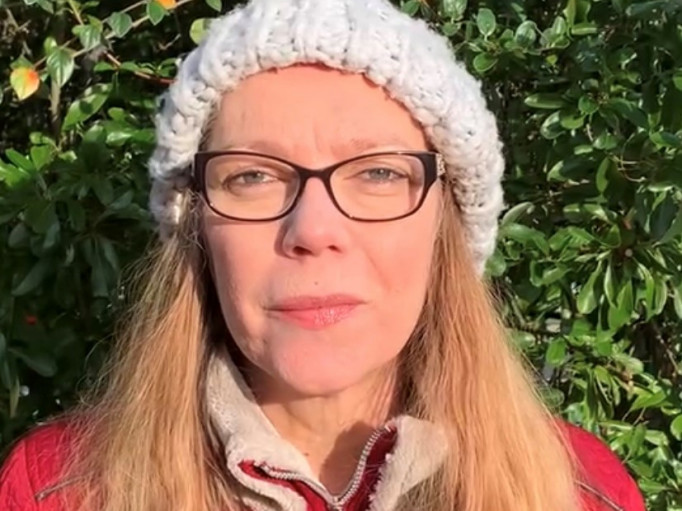 As we firmly settle into 2022, I wanted to take this opportunity to share some of our latest updates with you and express my sincerest thanks for your continued commitment to the street children we work alongside.
Christmas appeal update
We have been completely overwhelmed once again by your response to our Christmas Appeal which, at the time of writing this has raised over £278,000 to help register children in Guatemala with their birth certificates. Your generous support meant that our partner, CONACMI, could hold a largescale registration event which formed part of a programme that has registered over 1,100 children in the last six months. I am also pleased to tell you that the team recently renewed thier formal partnership agreement with the Guatemala Registry Service (RENAP), the government body responsible for registration in Guatemala. This is a fantastic step forwards and means that we can continue to work alongside RENAP to register even more children and young people. We hope that this during this partnership, we can work together to make registration simpler and more accessible, particularly for some of the most vulnerable children.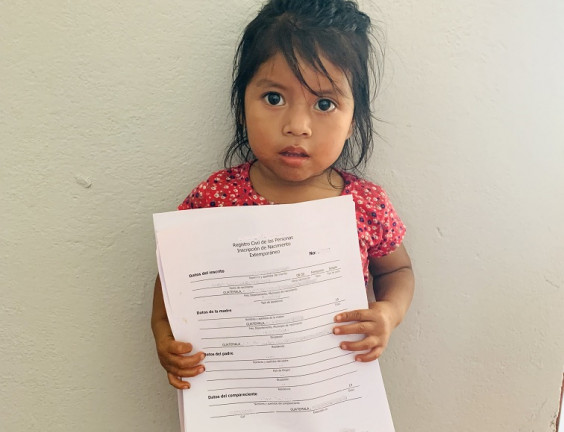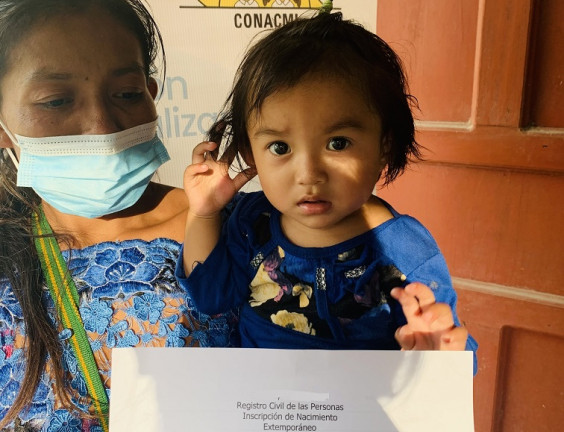 OVER 120,000 LIVES CHANGED WITH YOUR HELP
Our 2021 annual report has recently been published – and what a year it was! Quite incredibly, your support during our last financial year helped us to reach over 120,000 vulnerable children, young people and families. How amazing is that! 120,000 lives changed… we couldn't have done it without you. Find out more.
DELIVERING WINTER WARMTH IN INDIA
Well done to those who have been braving the chilly weather to get out and about to get those steps and miles up in support of Fit for the Streets 2022. Team Toybox are all really enjoying the challenge (and even a bit of friendly competition!) but of course the reason that brings us all together this winter is to deliver warmth to children on the streets.
I wanted to share a few photos we recently received from the team in India as they handed out winter coats to street children in Delhi. You can just see just how thrilled each child is with their new warm coat – a welcome relief from the bitter cold when overnight temperatures in the city dropped recently.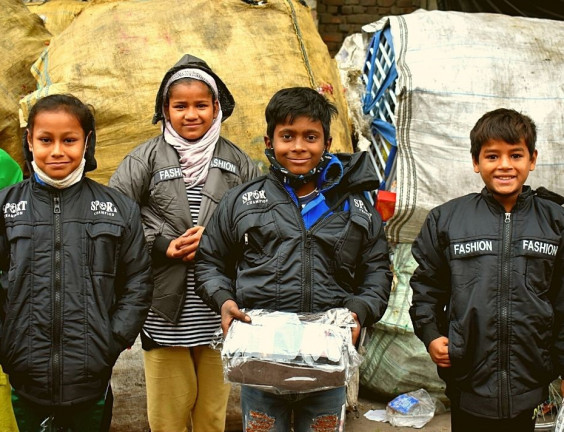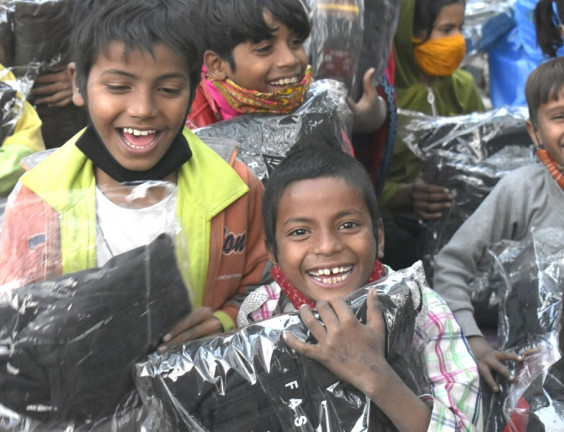 With some of the great feedback we have had so far and the desire to keep active and travel the full virtual distance to India from the UK, we have decided to extend the Fit for the Streets challenge until March. If you haven't yet signed up- it's not too late and would love for you to join us to travel a combined total of 5,000 miles! Find out more.