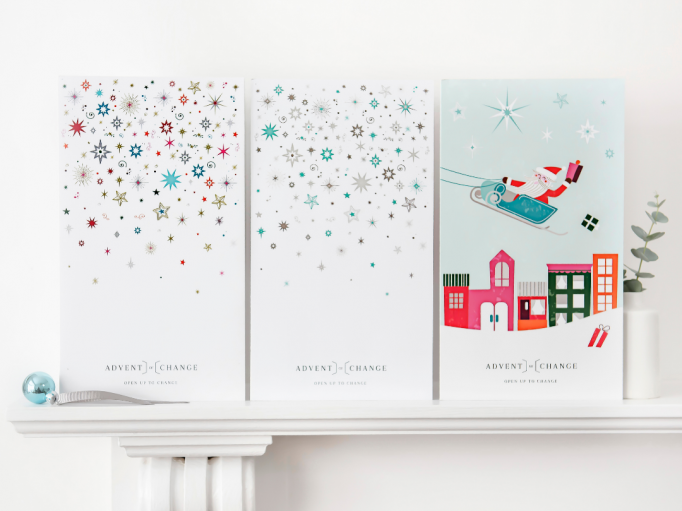 We are pleased as punch to be hiding behind one of the doors of the Advent of Change advent calendar this year! We're not telling you which door, that's a surprise! Each advent calendar purchased will give the hugely valuable gift of a period pack to a street child supported by a Toybox project, among a range of gifts which also support an array of wonderful causes.
Advent of Change supporting street children
A great gift for a friend, or for yourself in the countdown to Christmas, these eco friendly and cause driven products give to each of the charities featured in the products. Toybox is included in the Charity Advent calendar, Advent candle and Charity Christmas bauble (check the box for a Toybox bauble).
The collection has grown year on year, this year once again supporting 48 charities from all around the world.
Charity Advent calendars
Last year the collection raised £235,000 totalling £545,000 across the first three years which Advent of Change has been up and running. You might remember last year Toybox was included in the children's advent calendar, which allowed us to gift warm clothing (warm socks and a woolly hat) to children on the streets in India.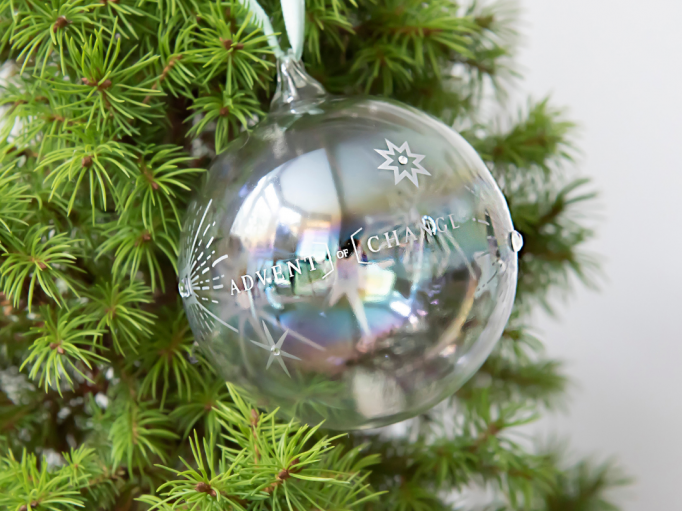 Sustainable Christmas
These products are incredibly special, what better way to countdown to Christmas than opening a door with a fantastic gift to charity each day?
The Advent of Change collection offers a sustainable alternative at Christmas, from the items themselves to the packaging, not only do these products give back, but they fully support a more sustainable Christmas. The candle is 100% natural wax, the crackers and calendars are plastic free and recyclable.
What is Advent of Change?
Advent of Change was set up in 2018 by Kristina Salceanu, creating the first advent calendar with a charity behind every door, the collection has grown to include multiple eco-friendly Christmas purchases from Christmas crackers to multiple Advent calendars.
As a social enterprise, Advent of Change passes on as much of the sale price as possible to charity. Each of the products is available on the Advent of Change website, from John Lewis and Waitrose instore and via their online sites, where you can find out all about them and the full range on offer. If you purchase through the Advent of Change website, you can add a gift message to your order.
Please do tell your friends about this amazing collection, help us to spread the word and the joy this Christmas!