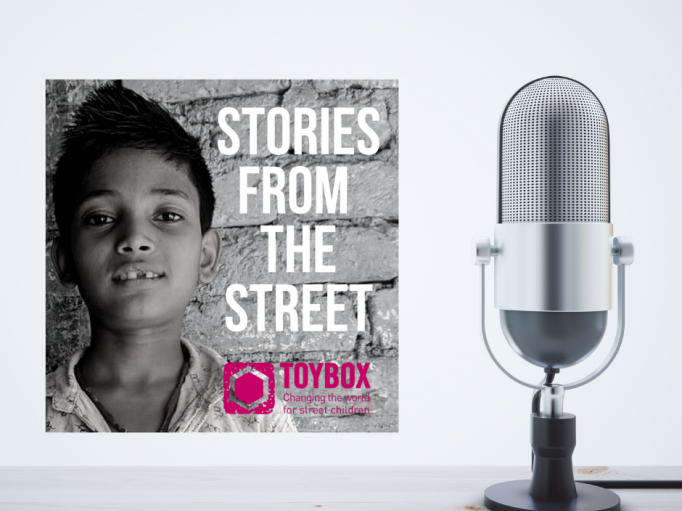 Stories from the street
Nobody really knows how many children are surviving on the streets. A UN estimate states that there are 150 million, but the reality is likely higher as street children are often not registered at birth and numbers are said to be rising each year.
Brought to you by The Toybox Charity; The Stories from The Street podcast is real talk from real people when it comes to the unimaginably tough world of street children.
We'd like to see the spotlight on street children and speak up for those who aren't being heard.
The Tobox Charity podcast
Featuring honest and open discussion about the challenges faced by street children in 2020. Questioning whether the world is moving in the right direction and at the right pace for street children, is anyone listening? We are in this for the long term to see that street children find the help and support they need to build a life away from the dangers of the street, the vicious cycle of poverty and to have the childhood they each deserve.
Guests share their first-hand experiences of working alongside street children and their families in the cities, the slums, the refuse dumps as well as the achievements and the success stories which fill us with joy, plus of course the utterly heart wrenching realities of life for a child on the street.
Toybox exists to see a world with no street children, together we can make a difference.
Listen to the Toybox podcast
Listen to the podcast on all good podcast providers, don't forget to subscribe.
Or Ask Alexa to play The Stories from the Street podcast!
Follow Toybox on Facebook and Instagram
To keep up with the release of new episodes, keep an eye on our social media channels!