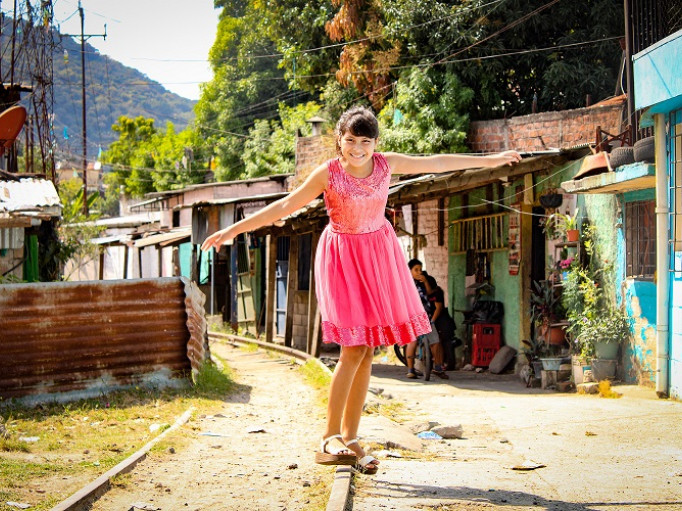 This summer, why not do something amazing to help change the world for street children? Looking for some inspiration to get you started? Try one of our seasonal fundraising ideas below.
1. Sponsored sleep out
Make the most of the lighter evenings and get sponsored to sleep out under the stars for street children. Pledge to meet children in the street by sleeping outside in your garden, spare room or safe community space to get a glimpse into the life of a street child. Find out more about getting involved here.
2. Host a garden movie afternoon or evening
What better way than to spend a summer afternoon or evening gathered with your friends in a garden watching some of your favourite movies? Ask attendees to pay an entry donation that could include a drink and some popcorn too!
3. Teddy bears' picnic
A firm favourite with children, organise a teddy bears' picnic with some of your little one's friends who can exchange a small donation for a spot at the picnic. Encourage those coming along to bring their favourite teddy bear and you could even have a 'best dressed teddy' competition. Don't forget to include some tasty food and drinks to keep your little guests happy.
4. Community clean up
Grab some friends, some bin bags and gloves and go on a community litter pick. Choose a location within your community that could use a clear up – a local park, woodland, beach or river – and encourage everyone to get sponsored for taking part. Make sure you take lots of photos of your efforts and share them with your sponsors and the team here at Toybox to show what a difference you've made.
5. Colouring competition
Colouring can be enjoyed by children and adults alike, so set aside an afternoon for mindful colouring. Gather your favourite colouring pencils or pens and bask in the sunshine as you colour in to your hearts content. Find someone independent to judge the best pictures or simply chat to each other about what you like about the picture you coloured in. Those taking part can mak a small donation to be included.
6. Car wash
Warm summer days means it's the perfect opportunity to be outside keeping cool whilst washing cars. Knock on your neighbours' doors to see if they need their car washing for a donation – you'll be surprised how many will take you up on the offer!
7. Quiz night
Quiz nights are a chance to get together with family, friends and compete to be the ultimate quiz champion. Search the web for ready made quizzes, or create your own. You could ask for a small participation donation and throw in some nibbles and drinks to help focus the mind.
8. Bring and share lunch
A lovely opportunity to get together with work colleagues, friends or family. Why not get everyone to bring a dish inspired by one of the countries Toybox works in like Bolivia or Kenya? Or have a go at making this delicious Guatemalan Borracho cake. You could ask those coming along to donate what they feel they can.
9. Summer clean out
Give your home a once over by going through that cupboard that's been shut for ages or that box of 'unknown things' and clear down any unwanted items. You could hold a garage sale, pop to a car boot sale or sell online and donate the proceeds to Toybox. A fantastic way to get a tidy home and support street children.
10. Treasure hunt
Devise a map that will lead participants along a route to treasure, discovering goodies like sweets or stickers along the way. Include clues to make it interesting and puzzles to get the mind whirring. You could charge a small donation for taking part and donate proceeds to Toybox's work.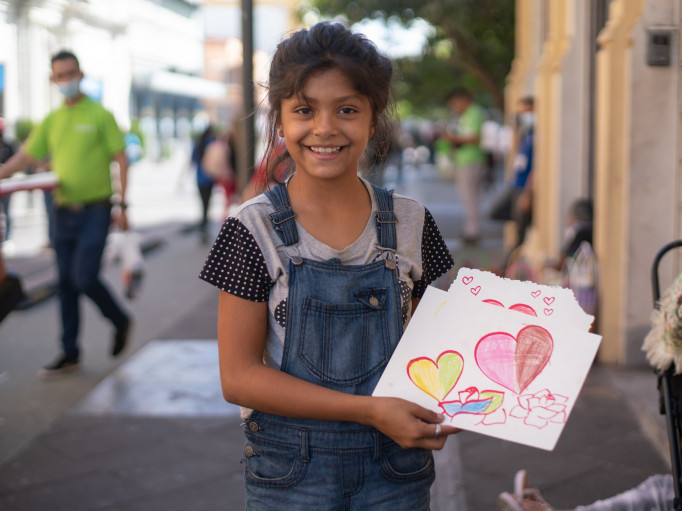 How to raise awareness of your fundraiser:
Share your event with your social media groups
Let your friends, family and colleagues know by sending an email or WhatsApp message
Create a poster and pop it up in your local community centre, gym or church
Create an event on Facebook or EventBrite and invite people to attend
For more ideas and tips for fundraising, visit www.toybox.org.uk/fundraise