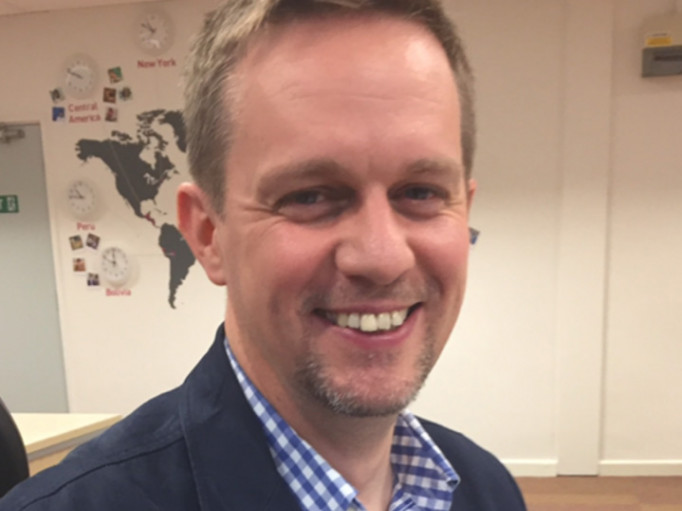 Ian Gray has been Chair of the Toybox Board of Trustees since 2017. Here, he shares a personal reflection with us on being resilient when things aren't quite going to plan.
Have you ever had one of those days when you think to yourself - I should just go back to bed! Your alarm does not go off, you can't find the car keys and then you meet the really aggressive man in the car park, shouting and swearing at you for, well, who knows what for. Or there are those really challenging days when you are told you have a serious illness, that your depression is debilitating orthat you just can't face the prospect of years of solitude in retirement.
Regardless of our age, gender, or where we live – we all face these tough days and moments. When facing days like these Nelson Mandela's quote that, "The greatest glory in living is not in falling, but in rising every time we fall," is a good one to remind ourselves of.
As a Christian I believe that not only do I need to keep rising, but that I am called to help others who have fallen, supporting them in their journey to stand tall and step forward once again. However, sometimes when I am too embroiled in my own challenges, fears or just glued to my mobile phone it is easy to forget that living is glorious and each rising is an opportunity to strengthen my faith.
When I take time to reflect on the people, and support, that God has provided to help me with the challenges I face, I am reminded of when a colleague once sent me Psalm 121 vs1 to describe how it must feel for those who are not as blessed in having support around them to face their challenges; "I lift my eyes to the mountains; does my help come from mountains? No, my strength comes from God." When I pray for the children Toybox works with and reflect upon this verse; I see the work of Toybox as one of the ways that God shows his strength and compassion for those children who do not have the support that many of us enjoy.
All of us involved in Toybox; staff, partners and supporters are part of that earthly manifestation of God's strength to support children, even in their hour of darkest need. During the days where the challenges for these young children are simply too much – moments of abuse, violence, despair and fear, because, I and many like me believe that, daily, we should care for the orphan and widow, I know that we will - and do - have moments of joys, choice, compassion and hope.
The children who we work with are resilient, but their strength is not inexhaustible. Our God's is. To be part of displaying God's strength and compassion to them; what a privilege!