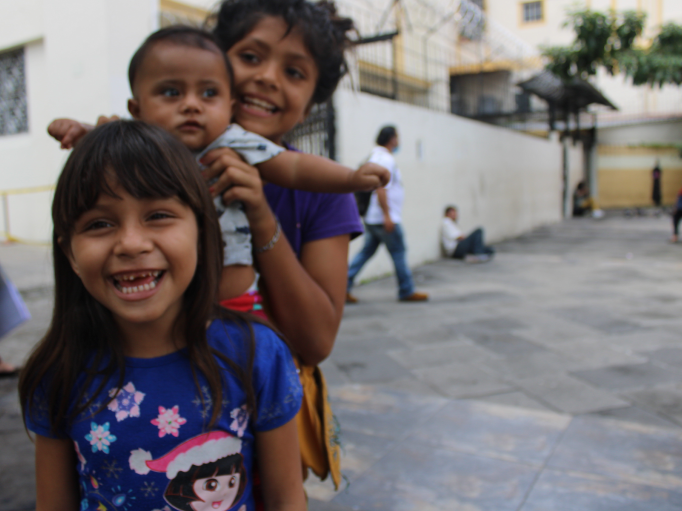 A basic human right
Here at Toybox, our mission is simple - to positively impact the lives of street children who are some of the most vulnerable and at risk across the world. We have seen firsthand how registering a street child is one of the single most effective positive changes you can make to their life. It is also one of the vital first steps in supporting a child in their journey to leave the streets.
Birth registration is without doubt one of the most exciting and joyful things we do as an organisation. It may a seem simple, one-off activity, yet it is a solution which has the potential to open so many doors for the children we work alongside. You see, with no legal identity children are invisible to the societies they live in and that sadly makes them even more vulnerable to abuse and exploitation. They are afforded no protection from the state and are not recognised in national statistics that inform government decisions.
Current UNICEF research shows that around the world one in four children under the age of five have never had their birth formally registered. This is a global issue; however, it is one that disproportionately affects children from marginalised families. Without a birth certificate, we know that millions of children face daily discrimination; they don't officially exist and as a result are denied access to education, healthcare and many other basic human rights.
Birth registration during emergencies
During emergencies, birth registration is more important than ever. Registration entitles children to their rights and helps protect them from abuse, exploitation and violence, especially during and after disasters or conflicts - when state, community and social structures breakdown. During these times it is crucial for individuals to be able to prove who they are in order to access services such as healthcare, financial aid and other social support. In almost all emergency situations, we know that street children become increasingly vulnerable to abuse, exploitation, violence and neglect. And if children are also unregistered, the risks become even greater as there is no legal evidence of their existence.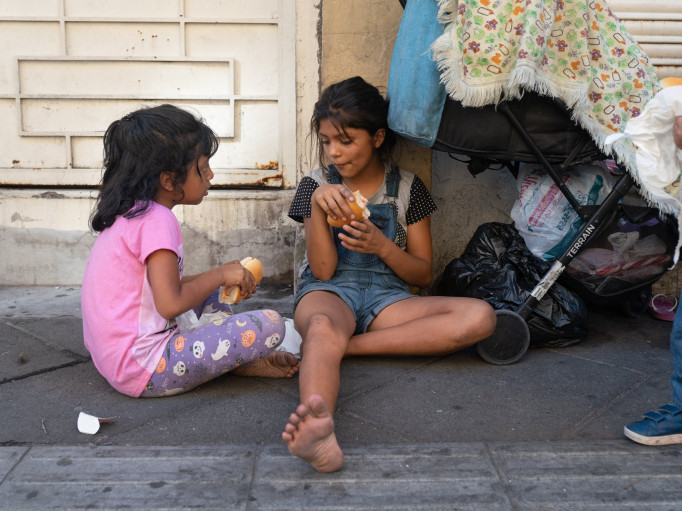 Invisible to society, visible to abuse
It is a sad irony that whilst an unregistered street child is invisible to their government, they are extremely visible to those wishing to abuse and cause them harm. Whether that's through sexual exploitation, coercion into gangs, child labour, child marriage or human trafficking. For unregistered street children in these situations, their disappearance from everyday life goes largely unnoticed.
Without an official identity, we know that the odds are hugely stacked against children from the very start of their lives. A birth certificate is a prerequisite for access to vaccinations and healthcare, schooling, social services and other community support. And when a child's birth goes unregistered, the impact will be felt in almost every aspect of their adult life too - severely limiting their employment opportunities, and ability to get married or vote. These are things every child should be able to look forward to.
Tackling injustice
For children and adults to be denied the opportunities and basic dignities of life because of the lack of a birth certificate is a huge injustice. And this is precisely why Toybox started its birth registration programmes for street children. By helping children secure a seemingly simple piece of paper, we can support them challenge and tackle the injustices they already face as a consequence of living on the streets. We stand by them to ensure they can access the opportunities and services they desperately need and rightly deserve.
We initially started this work in Guatemala City in 2013, with an initial target of just 100 children. Since then, we have expanded the programme into Bolivia, El Salvador, Kenya, Sierra Leone, India, and Nepal and have registered over 8,000 children during this time. Our partners work to identify unregistered street children, and then support them through the stages of getting their identity documents. This is not just an 'administration process' though - it also does wonders for a child's self-esteem. When you register a child, they can go from feeling utterly worthless to suddenly having a birthday they can celebrate, like other children around them. The simple fact of having an official identity can give a child the confidence to believe in themselves for the rest of their lives. And gaining these documents can truly be the turning point in helping them to see what a life beyond the streets could look like.
Our birth registration work does not stop here though - we also continue to support children and families once they have been registered to access the services and the support they may need. We work with local communities to raise awareness of the benefits of registration and, on a national level, we work with governments and civil society to improve registration services through training and the appropriate use of technology. It's a truly collaborative process and one that makes such a difference to the lives of children now, and for generations to come.
Find out more about our birth registration work with street children around the world.