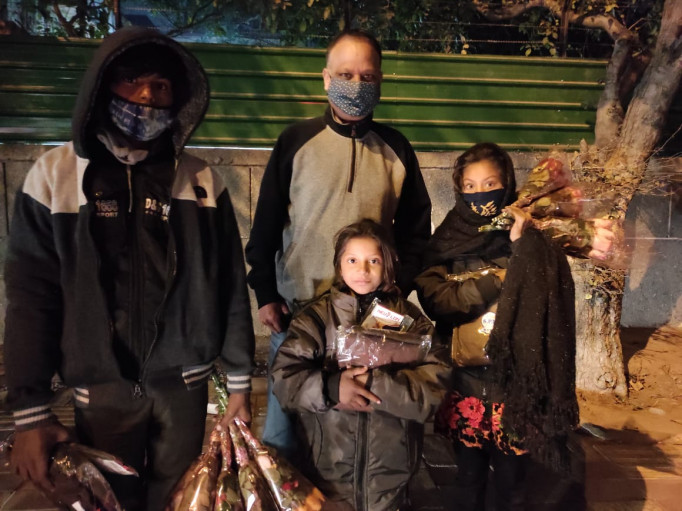 Setting up a Facebook Fundraiser
If you would like to raise funds to support street children online but you're not sure where to start – how about Facebook?
If you already have a Facebook profile, what better place to start with all your friends and family in one place! Also, Facebook doesn't take a fee for processing donation payments, so every penny your loved ones give comes straight to Toybox.
Getting started with your Facebook Fundraiser
It's a simple as visiting: https://www.facebook.com/fund/toyboxcharity/
It might be a little easier to do on a laptop, but can be done on mobile and tablet. The first question you'll be asked is; how much would you like to raise?
This is worth thinking about before you get started. If you would like to raise funds for birth registration, how about multiples of £32? This is how much it costs to register each child. Or, if you would like to support a vocational project, how about £50 for a sewing machine, or multiples of £5 for a craft therapy session for a street child or even a warm winter bundle at £38?
Take a look at our meaningful gifts page for inspiration.
You will also be asked:
• When you would like your fundraiser to end?
• What is the title of your fundraiser?
• Why are you raising money?
• Would you like to add a photo?
These will all be pre-populated with great suggestions from Facebook, which you can of course change and personalise with your own reasons for creating the fundraiser for street children, feel free to borrow any text from the Toybox website!
Share your Facebook fundraiser
The next task is to hit the 'create' button and share with friends and family. The great thing about Facebook fundraisers is you can post short updates (written or photos) on the fundraising page too, so if you are taking part in an on-going challenge or are close to your target you can keep everybody who gives updated and share your journey with them!
Anyone who donates to your Facebook fundraiser can do so quickly and easily online, just like any other fundraising tool online.
If you get stuck, please do email us [email protected]