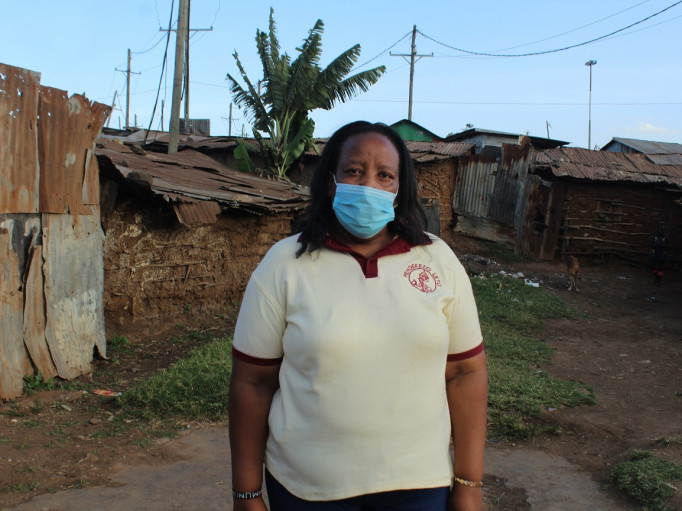 In the lead up to International Women's Day on the 8th March, we wanted to stop and take a moment to celebrate the achievements and commitment of the many incredible women Toybox has the privilege of working alongside on a daily basis. We give thanks for these fearless project workers and frontline staff who work tirelessly to challenge the injustices that girls and young women face on the streets.
In this update we speak with Magdalene, who works as a Social Worker for PKL, our partner in Kenya, about her work with street children and the major issues facing girls and young women she works alongside.
How long have you been a social worker and how did you get into this type of work?
I'm 53 years old and have been a social worker for the last 29 years. I attended a Catholic school and I just loved how the nuns worked and cared for the communities. This prompted in me a desire to work with the less fortunate in the society.
Tell us about your job. What do you do on a typical day?
I report to the field office at 8am. My morning may involve either a monitoring visit to a family, or a street based activity with street connected children and young people. This can include life skills training, child rights sensitisation, mentorship, or mental health sessions. Some days involve meetings with parents and caregivers, or women's economic empowerment groups. There are also days that I'm involved in training partners on child protection. Afternoons may involve sessions with individual children or parents or engaging children and young people in sports and arts activities. Mostly my day ends between 5pm and 6pm - or later under special circumstances, when I need to visit street bases at night.
Why did you want to be a social worker? What motivates and inspires you?
I wanted to reach to the most vulnerable, especially women and children to give them hope and help them see themselves as other human beings. I believe all children are innocent and unique and can be responsible citizens if guided in the right way.
What are the major issues and challenges young women and girls in Kenya are encountering?
Gender based violence. This is a big issue facing women and girls, especially those who are not working and are dependent on their kins. There's also a lack of adequate platforms where children - especially girls- can share their views on issues affecting them to the public. There are also limited safety nets that cater for women and girls in cases where their rights are violated. This makes them suffer in silence.
How are you helping girls and young women to overcome these challenges?
I train them on life skills- especially self-awareness and informed decision making to enable them to make better choices in their lives and cope with daily challenges. I also carry out psychosocial support to help them. Internally we have a counsellor who engages with them and where needed I make external referrals.
To reduce economic dependence on their kins, I train women and girls on how to start and manage small income generating activities and enrol those who are willing to undertake vocational skills training courses so that they can have their own income.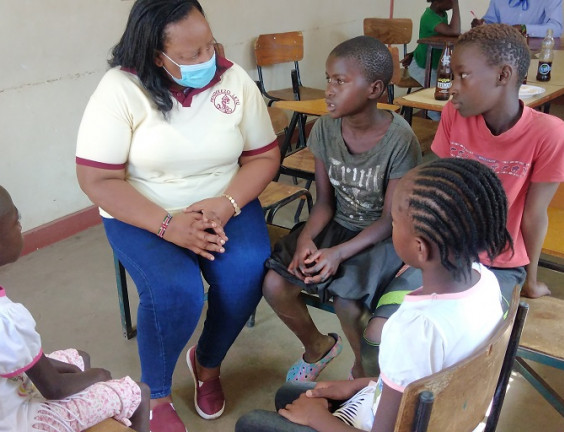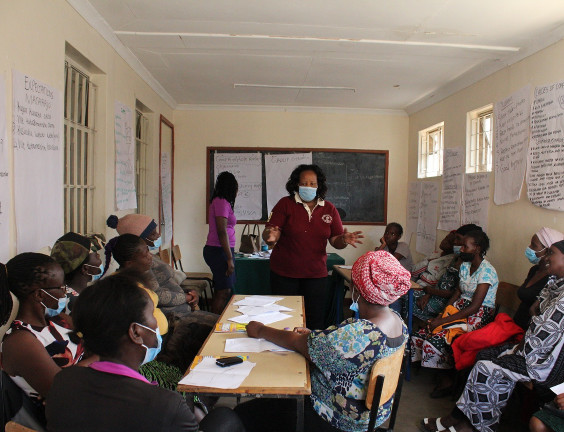 What potential do you think young women and girls add to society that no one acknowledges or fully recognises? How could this change the way things are done in Kenya?
Family cohesion. When young women are empowered, they can keep their families and children together. Women can reach other vulnerable groups more easily than men as they have more social platforms to meet- for example women groups, religious gatherings, children parties, market places etc. Women should be empowered to reach other women in regard to their rights, their role in developing their communities and other issues affecting women and girls. The government should prioritise economic empowerment and social welfare services for young women and girls.
What has been your proudest moment whilst you have been a social worker for PKL?
My proudest moment has been facilitating mediation meetings between the local security forces and children who are in conflict with the law. Most children and young people living on the streets (and specifically those in conflict with the law), have always been victims of blame and discrimination from the police and the community. Through the mediation meetings, the police and community leaders have changed their attitude towards them and learnt to take childrens' negatives and turn them into positives. The children now feel accepted and loved and have become agents of change in the community - I'm really encouraged.
Another proud moment was when I came out of a major phase of parotid cancer stage 3B treatment which resulted to losing my left facial nerve. Despite this I came back to working with children, I am now in my 5th year of treatment. I will fight cancer to the end.
I must continue working for the most vulnerable, especially the street connected children and their families. I'm in love with humanity.