"He backed the scheme not so they could have a name on their grave, but rather so they could live their dreams." Sam Shrouder, Toybox Trustee
quote_block
Where it all began with Toybox
It will be about 30 years ago that I took the first steps on a meandering journey, which eventually led me to Toybox's front door. It was then that I realised that I needed to contribute more of myself rather than just money and to do things that took me out of my comfort zone.
I started by becoming a prison visitor at the very unpleasant Victorian Oxford Prison and continued to do this until it was rightly closed down. This was followed by contacting WorldVision, with whom I sponsored a child, asking to be able to see a project and to be involved in it.
The result of this was a visit from Neil Warwick, now Archdeacon of Bristol, and after discussing important football matters it was agreed that we would go to Rwanda to look at a child headed household project. Waiting at the airport was Lynne Morris and together we witnessed the horrific results of the 1994 genocide. We also became special friends and were to go on many more trips where there were lots of tears as well as plenty of laughter.
When Lynne joined Toybox it was a natural progression for me to become a supporter. I was then delighted to accept an invitation to become a trustee.
Taking to the streets of Guatemala with Toybox
I wanted to see Toybox in action and it was arranged for me to join Lynne on a trip to Guatemala, a country with large areas gang controlled. As elsewhere, Toybox and its partners are doing incredible work with the children on the street and in obtaining birth certificates.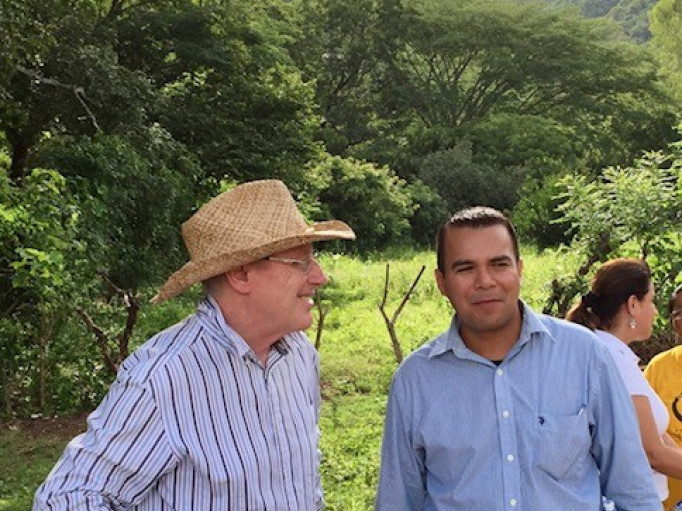 Guatemalan Government supporting birth registration in prison
Our first day there focussed on a visit to a Guatemala women's prison to witness two ladies having their children receive a birth certificate. We had received permission from the gang controlling Zone 18 to be there, but we were stopped at a roadblock and made to walk the last quarter of a mile. I have never been so pleased to get into a prison!
The ceremony was very moving and done with great compassion by the Government registration officers. We later met the head of registration who said that he backed the scheme not so they could have a name on their grave, but rather so they could live their dreams.
We were then given the opportunity to go out on the streets one night. Initially we met up with young children. Food, clothes and colouring books were dished out whilst a four-year-old chose me to play catch using a plastic bag full of rubbish. I felt truly blessed. We then went and joined a group of 20 youngsters and our leader managed to get them to stop sniffing glue and to stand up and sing. One of our team was a lady who had lived on the streets and been to prison for delivering drugs for a gang.
Next stop: The streets of El Salvador
During the trip to El Salvador there were many sad similarities with Guatemala. The best moment was when we met some members of the El Salvador Ladies Street Football team, who had been funded by Toybox to go to the Street Children's World Cup in Brazil. Unbelievably they came third after a penalty shootout with Brazil! They now dedicate their time to holding coaching sessions in the city.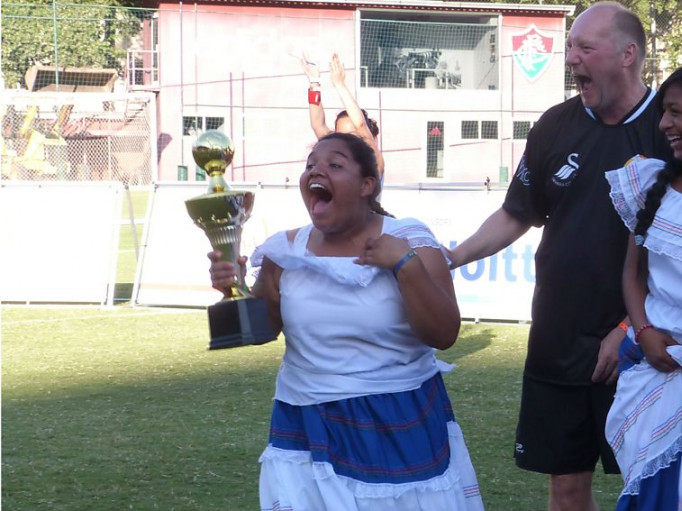 Why Toybox?
There is no doubt that Toybox and its partners are making a real difference in some of the darkest places on earth. This is thanks to Lynne and her incredible team as well as an excellent group of Trustees controlled, most of the time, by our chairman Ian Gray! Everybody is focussed on what matters: getting the children off the streets, helping those who are on them and getting birth certificates for all.
A little bit about Sam…
A Toybox Trustee since 2018, Sam is the former Chief Executive of Apollo Leisure, the second largest theatre chain in the world and is the Co-Founder of Wychwood Festival, Chairman of Tribe Festivals and the Honorary Life President of Southport FC.
Find out more about our work with street children in El Salvador and Guatemala.