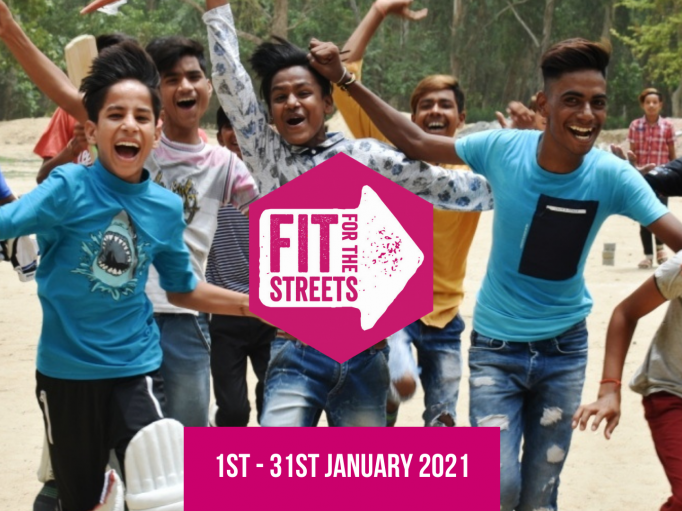 january fitness challenge
Join us in January 2021 to walk off those mince pies or run off that extra slice of Christmas pudding!
Throughout the whole month of January we will be taking part in the Toybox event Fit for the Streets, that can be walking, running, cycling, the fitness activity of your choice. Sign up to support us and set your own target for the month.
get fit and fundraise
There is a tracker you can download to keep up to date with how many steps/km/miles you do each day, each week to reach your target.
There is also a downloadable certificate of completion, a lovely reward for the children. Each entrant will also receive a Toybox medal, as a thank you and well done for taking part. Can you jog 10k in January? Or maybe walk the dog 10,000 steps a day? How about getting the little ones out and about, can they scoot a total of 5k by the end of January?
This is completely virtual, so you choose where and when you take part, we just ask that you try to meet your target by the end of January 2021.
family fundraising
Entry:
£10 donation per adult entry £6 donation per child entry This includes a medal and downloadable tracker below, plus each entrant will be popped into a prize draw to win a special Toybox goody bag.
reasons to join toybox
The difference your support will make…
If a family of two adults and two children enter, this will provide £32 for a birth certificate for a street child, opening up their educational opportunities, access to medical care and so much more.
If you would like to give a little extra, or raise funds in support of Fit for the Streets please visit our Just Giving Page.
sign up to support street children
Sign up and pay for your place
Please send us photos of your family taking part, your trackers and your medals, we would love to share them with the team and our other supporters via social media.