Alex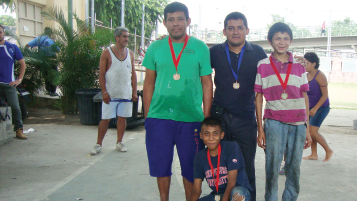 "I'm Alex (that's me in the middle) and I work in El Salvador. In my experience, the longer a child has been on the streets, the longer it takes to create trust. This is often because they've been attacked and abused throughout their young lives. It is essential that we are there to support them through all of this.
I arrange talks for adolescents and teenagers around 'useful skills for life' and carry out workshops on rights, values and responsibilities for street children and young people. I'm also really proud of the prevention work we're doing – to stop children from going to the streets in the first place."
Alex is working to help children escape a life on the streets.
Will you stand with him?