"I am so happy my mother is back with me and that we can be together. I love school and want to be a teacher one day!" Kala
After her mother left Nepal in search of work, 13-year-old Kala was left in the care of her grandmother however this wasn't a safe place for her. Fleeing this volatile environment, Kala was eventually found and taken in by a neighbour who discovered her sleeping in an abandoned car.
Whilst living with this neighbour, Kala was supported by Toybox's local partner who were able to help her to go back to school. However, she soon had another obstacle to overcome when she faced not being able to progress to secondary school because she was not registered.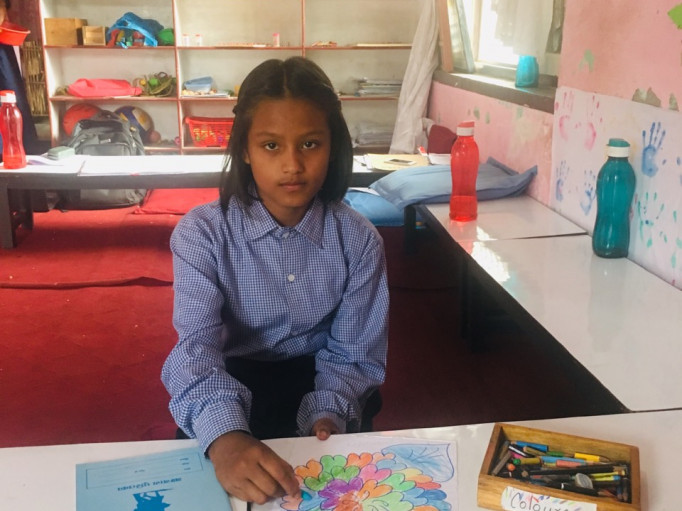 The outreach team in Nepal worked tirelessly alongside the local government to try and locate Kala's mother so she could provide the necessary paperwork for Kala to be registered, however this proved to be a long and difficult process.
Fortunately, the team persevered and were eventually able to find Kala's mother who soon returned to Nepal to support her daughter through the registration process. Now, not only is Kala registered and has her birth certificate, she is living with her mother again where she is safe and cared for and the outreach team are continuing to support her with counselling and school supplies.
Despite everything that has happened to her, Kala is determined and excited to be going back to school and has big dreams for the future. She says, "I am so happy my mother is back with me and that we can be together. I love school and want to be a teacher one day!"