"Education has completely changed Jhalak. Before she was very quiet and not confident with her reading and writing but now, she is one of the best students. She can recognise all letters now and knows the alphabet and has very good handwriting and loves drawing. Thanks to her hard work and dedication, Jhalak is now the leader of her education club and wants to become a teacher in the future. She dreams that one day every child in the country will be able to go to school as it is their right!" Meenakshi, a Street Educator for the Street to School project
Jhalak is 11 and lives in a slum area in Delhi with her parents and four siblings. Her family originally lived in Bihar before migrating to the city in search of employment. Her father is a street vendor and Jhalak, her mother and her siblings are all involved in file-making work. Although her father noticed Jhalak's potential with reading and writing, he was unable to enrol her into school because she did not have an Aadhar (identity) card.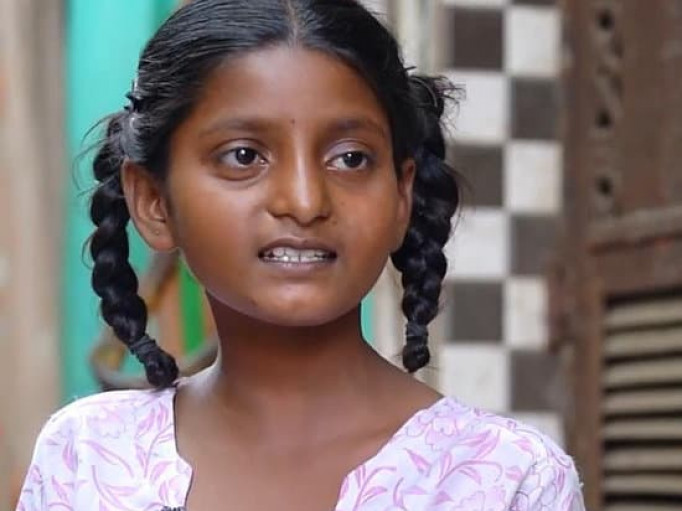 Fortunately, the Street Educator in Jhalak's community was able to help Jhalak to get her identity card and subsequently get admission into school, where she is now in class five. She goes to school regularly and her teachers report she is doing well in her studies which her father is very happy about. She also attends the education clubs and support group meetings as part of the Street to School project.
Meenakshi, a Street Educator for the Street to School project says, "Education has completely changed Jhalak. Before she was very quiet and not confident with her reading and writing but now, she is one of the best students. She can recognise all letters now and knows the alphabet and has very good handwriting and loves drawing. Thanks to her hard work and dedication, Jhalak is now the leader of her education club and wants to become a teacher in the future. She dreams that one day every child in the country will be able to go to school as it is their right!"