"I work on the ferry as a cleaner and also help market women and my sisy* with their businesses, in return for food." Archopong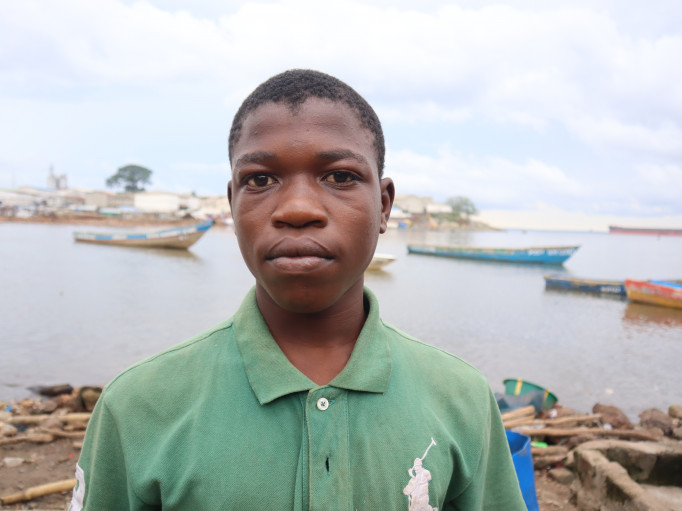 16-year-old Archopong works as a cleaner on ferries at one of the busiest ports in Freetown, Sierra Leone. He moved to the streets when he was only 10 years old. Here, he tells his story, in his own words – explaining how the streets became his home and how going to school has changed his life for the better, after he met Toybox's partner, Saint George Foundation in September 2021.
"Abuse from my father and stepmother brought me to the street – I came here to escape. I work on the ferry as a cleaner and also help market women and my sisy* with their businesses, in return for food. I've been on the streets for six years.
Life on the streets is hard. The biggest challenges for children are lack of access of medical facilities, being in constant conflict with the law and not having proper shelter. Children feel sad when they have no food to eat and being at sea in the boats makes us feel unsafe."
"Before I knew Saint George Foundation, I felt hopeless and I lost focus. I wanted a better future and to go to school to get a better life – this is why I started going to the project." Archopong
quote_block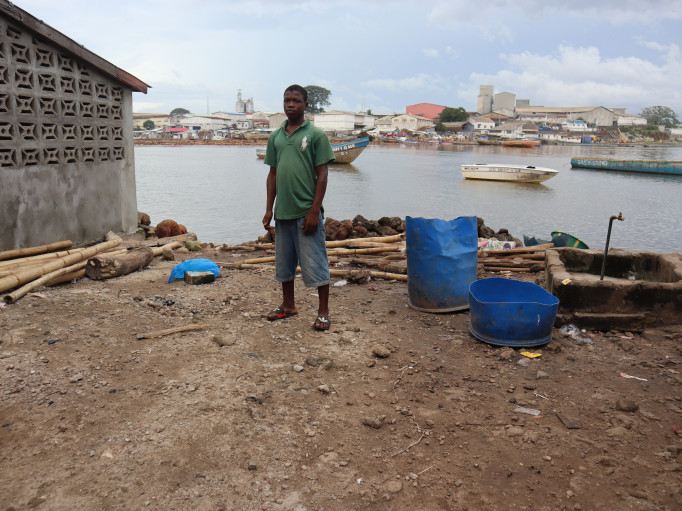 Education for the future in Sierra Leone
Through Saint George's activities, Archopong receives support for his education and his mental health and has already learned a lot that will help him towards his future.
"At the project, I've learned that education can help me become what I want to be in life. I've also learned that I should not give up too easily. The thing I enjoy most about the project is my schooling – going to school gives me unending joy.
The enrolment process was difficult because schools were not willing or ready to accommodate street kids, especially kids from the ferry terminal. But Saint George staff constantly assured them of good behaviour from us once we were accepted. When that happened, I felt good. I felt that at last, I have the chance now to follow my dreams. I've taken the second position twice in my class in the first and second terms after enrolment. My advice to every child who doesn't yet go to school is that school is important and that he should treat education with seriousness.
Mathematics is my favourite lesson because it makes me think fast and Mr Sesay is my favourite teacher. He teaches me Integrated Science – he's a good man.
"School gives me hope. I believe I can do anything I want in life once I am educated – the empowerment is my favourite thing about school. That is why it is so important." Archopong
quote_block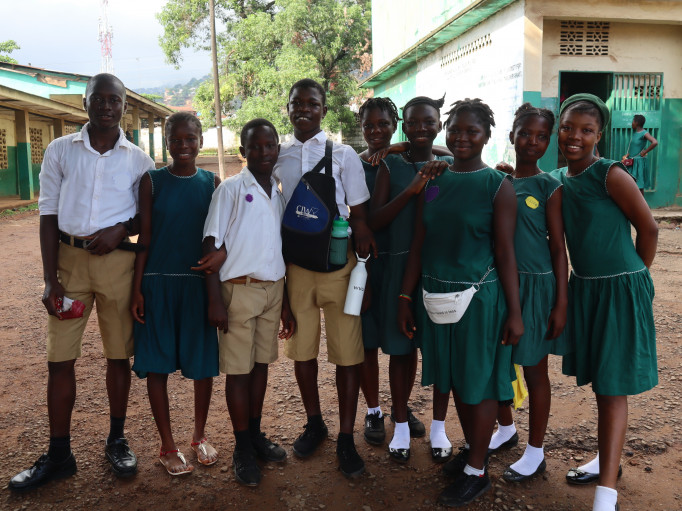 "At the project and through school, I've learned to believe in myself and be positive. I've also learned to be friendly with others. Now I feel happy – I believe it's now possible for me to achieve my dreams. In the future, I hope to become a military officer.
My life has changed since coming to the project. Now I have people who care about me and try to monitor my daily academic performance – I know that school is the best thing for a child. If I were the President of Sierra Leone, I'd change the current condition of services for teachers to ensure better delivery for children and I'd change my country into a production nation where everyone was encouraged to go into production – especially for the food we eat so we have enough.
Thank you for giving me back hope for a better future."
*a sisy is a lady who takes children in from the streets, expecting their help with chores and work in return for providing them with shelter, protection and food.