We would like to introduce you to another of our wonderful supporters, joining us as a guest blogger…
Meet Carol
Hello, I'm Carol – married 39 years ago to my teenage sweetheart and best friend of more than 45 years! I'm also Mum to 5 inspirational adult children and Grandma to 5 of the loveliest and most mischievous grandsons ever.
My working life has been varied and full. At 18 I trained as a nurse and worked within the NHS for 11 years before becoming a stay-at-home mum for 19 years, raising our 5 children. When our youngest started school I became a volunteer and was inspired to become a teacher. I gained two degrees and worked in primary and secondary schools for 11 years as an English teacher and Special Educational Needs Coordinator. I was also a clergy wife within the Church of England for 15 years. I currently work as a tutor, to children in foster care and those with learning difficulties.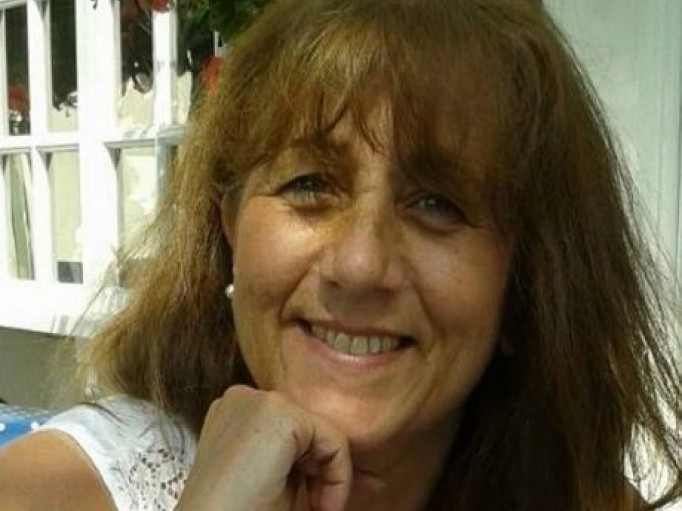 Your Little Dress supporting Toybox
Last year I created Your Little Dress, a Kent-based cottage industry offering beautiful, bespoke dresses for little girls 0 – 7yrs. Until now, I've been selling at craft fairs and donating ad-hoc amounts to the Toybox Birth Registration programme. But I'd like to increase the impact. So, I'm launching yourlittldress.co.uk and will be donating 10-15% of every sale to Toybox.
I'm so thankful to God for the use of my hands and conscious that I can use them in so many ways to bless others by baking, sewing, knitting, writing, gardening, crocheting and giving hugs. I'm crazy about creativity and sometimes feel I'll burst with ideas!
Making a difference with your skills
Precious seeds of creativity were sown deeply into me as a little girl. I watched my mum skill-fully clothe and feed our family of 6 during some challenging times. I'm grateful to her for her gutsy faith in God and determination to keep going, despite a constant lack of resources. Now it's my turn to bless the next generation and I'm excited about using dresses to make a difference.
Just as every little girl is unique, I seek to reflect this in the individual designs and have named 3 after my daughters: Harriet, Gabriella & Olivia. My favourite dresses tho' are named after a lady in the Bible who made dresses for her community: Tabitha. Wonderful to make, Tabitha dresses are a traditional pinafore-style, with shoulder fastenings, contrasting bodice and deep pockets.
Baby Grace are the smallest dresses and suitable for preemie, tiny and new-born babies. Crocheted in a baby-soft yarn, all have matching bonnets for a beautiful first dress or going home outfit. I'm aware not all little girls like pink, so I've also created dresses in bright colours, contemporary grey and soft pastels.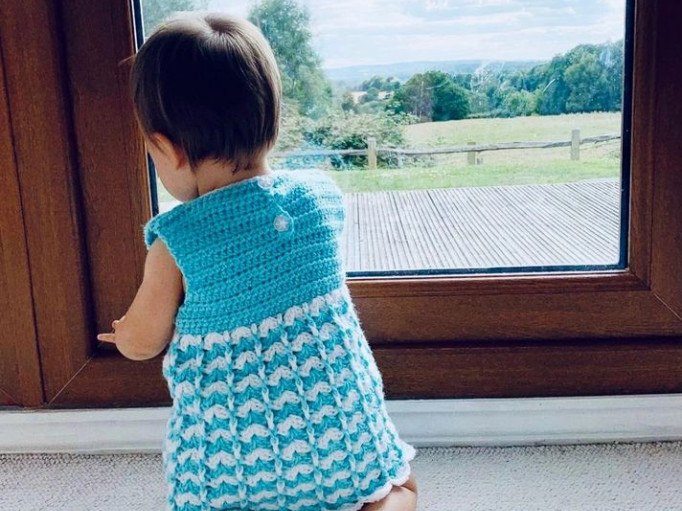 Every dress sold supports Toybox
Upcycled dresses are my favourites and support global recycling programmes by reducing carbon footprints, enabling the creation of something beautiful and bespoke to be 're-made' from what would otherwise be thrown away. And, every little dress sold supports the ongoing work of Toybox! Every time I take a discarded garment into my hands I'm reminded of generations before me, who had to be creative in order to survive. Forced to be resourceful with very little, they knew how to make do and mend. At this time in history, we may feel unable to do what our ancestors did. However, Gideon Heugh's poem 'Make do and mend' invites us to do just that…
[…] Because the Earth bears the wounds of greed –
The desire to acquire and build and spend,
Because creation cries out in need
We will make do, and mend.
Heugh, G. (2020) Alive: Lent Devotional (p48) Tearfund
 The perfect gift - supporting Toybox
Dresses are available for all occasions including special celebrations. Completed dresses are carefully wrapped in tissue paper, gift boxed and mailed with a personalised message of love and blessing from my home to yours.
 Why Toybox?
I discovered Toybox more than 10 years ago, at the New Wine Summer Conference. I bought a brightly coloured Bible cover, which I still use. The vibrancy of the fabric reminds me of the hope we can bring to children – and there's absolutely no better way for me to live. Our world has great need and so many deserving charities need support, especially since the COVID-19 pandemic. But as a mother to many, Toybox will always be close to my heart. Their commitment to and care of our worlds' 'commodity' children is magnificent. I believe it'll always be extra close to God's heart too!
If you'd like to get in contact, please don't hesitate.
Every blessing,
Carol x
You can take a look at Carol's beautiful dresses over at Your Little Dress, follow her on @yourlittledress_ or email yourlittledress@gmail.com if you would like to find out more.
Thank you so much for letting us into your world Carol and telling us about how your business has grown alongside your support for Toybox for which we are very grateful.