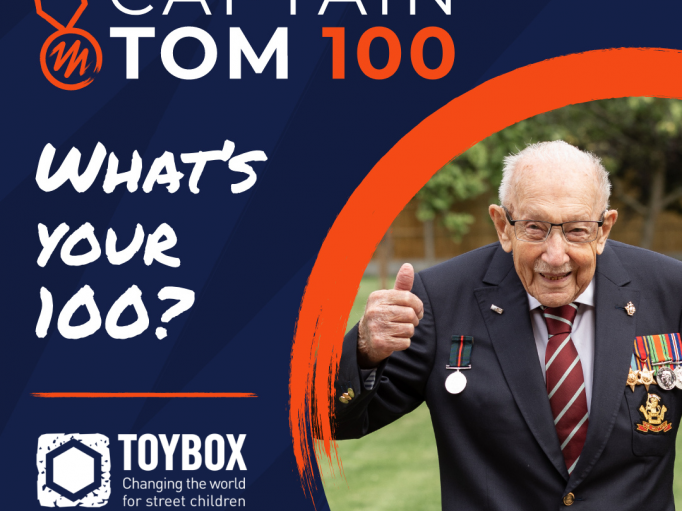 Captain Tom 100
30th April we celebrate the birthday of Captain Sir Tom Moore who walked 100 laps of his garden to fundraise for our wonderful NHS. London Marathon Events have created a fundraising challenge inspired by Captain Tom: the Captain Tom 100.
Get involved
If you would like to get involved in The Captain Tom 100 challenge, fundraising for Toybox, but you are short on ideas, here are a few 100-themed suggestions to get you started:
Cycle 100km
Learn 100 dance moves
Bake 100 biscuits
Walk 100 laps of your garden just like Captain Tom, you could even do it in your pyjamas!
Go up and down your stairs 100 times
100 minute silence
Livestream telling 100 jokes
Swim 100 lengths
sign up to support Toybox
Sign up to support Toybox.
Don't forget to check out Sophie's fundraising tips to help you achieve your fundraising target.