Toybox London marathon team
Best friends Louisa Taylor and Louise Frizzelle from Milton Keynes have each claimed a charity place with Toybox at this year's London Marathon.
The friends will join more than 40,000 runners to take on the 26.2 mile marathon through the streets of London on 26th April for the Bletchley based charity raising funds to support street children.
Milton keynes
Both have been training hard, now with 53 days to go Louisa and Louise are rapidly raising funds for Toybox and will be hosting a quiz at the Lake View, Linford Wood on Thursday 2nd April, if you would like to get a team of 6 together and show off your quizzing skills and eat chip butties whilst raising some funds to support the runners, please email [email protected] to book your team a spot.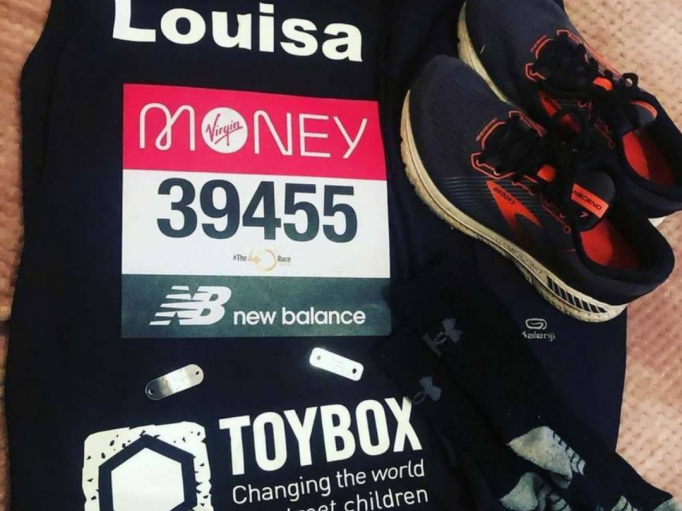 You can follow Louisa on her training journey on Instagram @louisa_runs and Louise here @sweat_much.
"We will be joining Louisa and Louise at the quiz and can't wait to cheer them on in London alongside the rest of our team of Toybox marathon runners. We really appreciate the support and hard work from the marathon runners, not just the physical training they challenge themselves to do, but the fundraising efforts alongside this to support Toybox." Lynne Morris, CEO at Toybox
quote_block
super supporters
Louisa tells us more: "Running the London marathon is something we had both always wanted to do and finally last year we decided this was the year we would try and go for it, we knew would be a huge test for us as we weren't runners. We heard about Toybox charity through Louise's sister who had previously ran for them and both of us having such a special bond with our nieces we wanted a charity that would help children around the world, we were overjoyed when we found out we got a spot to run for them in the London marathon."